I was called 'black mamba', awful names before joining Hollywood – Lupita Nyong'o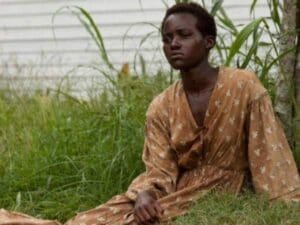 Actress Lupita Nyong'o has said she was teased and called awful names such as 'black mamba' before making it to Hollywood.
Lupita said her complexion made it harder for boyfriends to attend social gatherings with her.
"I got stood up at my prom. He did not show up. I was always confident but I shed tears," she told the New York Times on Saturday.
"You can't let your emotions get the better of you. And if you're on a winning streak, the last thing you want to do is pat yourself on the back".
Lupita further said she uncertain about taking television roles as she was told she was too dark for TV.
"But I came to accept myself. And a lot of that had to do with Alek Wek, the way she was embraced by the modelling industry," she said.
"Oprah [Winfrey] telling her how beautiful she was. I was like, 'what is going on here?' It was very powerful. Something in my subconscious shifted."
Lupita said she gained good compliments and leaps of courage and that the compliments never grew old and were too delightful.
"I had never seen five African women on stage telling their story. And when the 12 Years whirlwind hit, people started to approach me. And the Public Theater took me up on doing it," she said.
Noting that she is hardly a powerful person, Lupita said with Oscars, sensation sells . BUt she added: "What attracted me to both projects was the agency of the characters.
The actress won an Oscar award for her role in the movie '12 Years a Slave'.
She said of the movie: "At first glance, they look like victims. But the writing offers them complexity. They're deep. They have likes, strong dislikes, needs, fears."
"Those are the things I need to hook onto. Because sympathy is not nearly as interesting as empathy. There's so much more to learn by stepping into someone's shoes than by saying 'poor you' from a safe distance."
-star.co.ke