Kijiji Medical Center dialysis services in Naivasha gets NHIF accreditation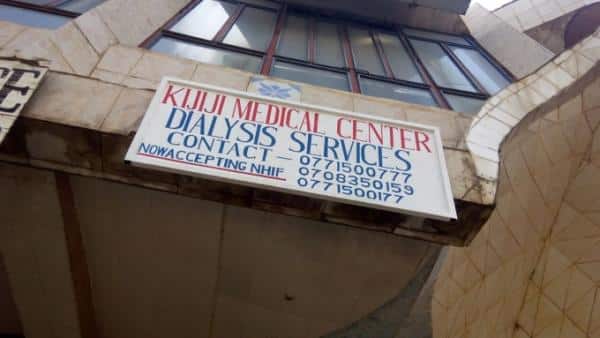 Dialysis patients who live in or near Nakuru county no longer have to travel all the way to Kenyatta Hospital in Nairobi to receive dialysis treatment. Kijiji dialysis clinic in Naivasha has been approved by NHIF to dialyze the patients at no cost to the patient so long as they have a valid NHIF insurance card.
Mainly due to change in lifestyle and diet, hypertension and diabetes have been on a sharp increase in Kenya in the last many years. When hypertension and diabetes conditions are not treated and monitored carefully, they eventually progress into renal failure also known as Chronic Kidney Disease (CKD). Treatment for renal failure requires the patient to undergo dialysis therapy at least two or three times a week.
"We are extremely excited to be approved by NHIF and we will now be able to dialyze as many patients as possible at our dialysis unit in Naivasha. We will also soon be moving our dialysis unit from Naivasha town to our new premises which is on a 3.75 acre piece of land four miles outside Naivasha town towards Mai Mahiu. " said Mrs. Veronica Kabaki, the Founder and Executive Director of Kijiji Medical.
The completion and commissioning of the new Kijiji Medical center which is scheduled for later this year. This will significantly strengthen Kijiji's efforts to save lives by bringing better quality healthcare in underserved areas of Kenya. Once completed, the new medical center will have a total floor space of approximately 20,000 square feet and will comprise of an expanded dialysis wing with a total 24 dialysis machines. Mrs. Kabaki's vision for Kijiji is to use the additional space to expand into providing other much needed medical services including cancer care, mammography, vision care, dental, radiography, lab services and pharmacy. The new campus will also have the main lobby area and a counselling office. 
The facility will also have a multi-purpose conference area which will be used for activities such as hosting seminars on health topics like oncology, HIV/AIDS, conducting screenings for hearing, renal health, planning kidney health awareness walks, breast cancer awareness events and hosting a healthcare speaker series. Once the Kijiji Medical Niavasha campus is running smoothly, Mrs. Kabaki's bigger vision is to open more medical centers in other underserved areas across Kenya.
For more information about Kijiji Medical Center, you can visit www.kijijiinternational.org or call Mrs. Kabaki on 0708 350 159 or 0771 500 177 or email [email protected] Kijiji's motto is "Touching every heart with Godly love."
By Martin Kabaiku