POLICE MAKE U-TURN, INTERDICT OFFICER CAUGHT 'ASSAULTING' FEMALE MOTORIST

Kericho County Police Commander James Mugera said the officer has been suspended indefinitely to allow police to carry out investigations.
"An inquiry file has been opened to clearly establish the circumstances of the incident and our finding will be made public and appropriate action taken against anyone found to be on the wrong. Meanwhile the concerned officer has been interdicted from duty to pave way for investigations." read the statement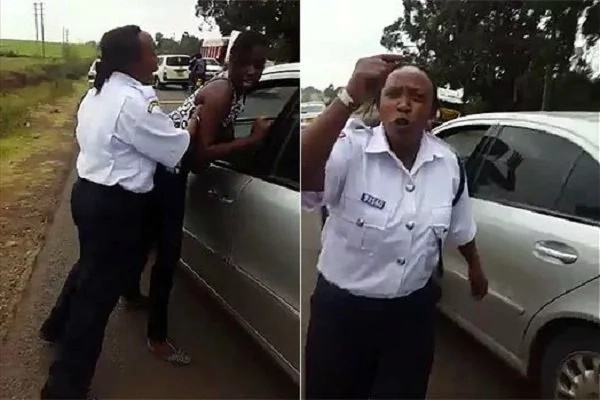 Mugera had earlier defended the female police officer saying the motorists was on the wrong as she had been captured speeding by a speed gun and was stopped before resisting arrest.
The officer was captured on camera during a scuffle with the female driver identified as Marie Obara when she tried to explain to the Marie why she was under arrest.
Watch the scuffle below;