[VIDEO] Apologise for calling Maraga 'mkora', Nyamira leaders tell UhuRuto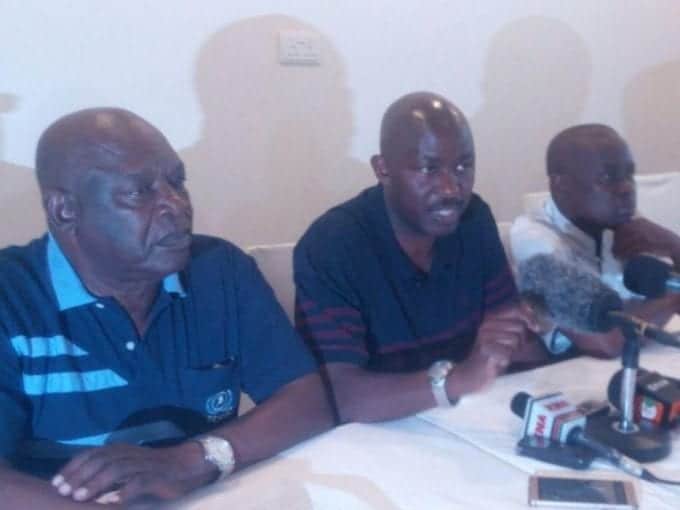 Governor John Nyagarama, Senator Eric Mogeni, MPs Ben Momanyi (Borabu), and Vincent Kemosi (West Mugirango) castigate the Jubilee leaders over their criticism.
They said in Kisumu on Monday that it is wrong for Jubilee leaders to turn against Maraga and other judicial officers for discharging the functions of his office.
The leaders protested the abuses directed at the CJ by calling him 'mkora' (crook).
The group said they are treating this as an attack on the Seventh Day Adventist fraternity.
Nyagarama said they are ready for the fresh polls further urging leaders to tone down their rhetoric as they prepare to meet on the ballot.
"We will teach him (Uhuru) a lesson and show Jubilee that we also know how to vote. They will know this about Nyamira," the governor said.
Mogeni said Uhuru who advised NASA to seek recourse in court in the event they were dissatisfied with the outcome of the elections.
"The president should be the last person to cast aspersions on the Supreme Court for nullifying his win."
"Uhuru must respect the constitutional principles of separation of powers," the MP said.
"We remind Uhuru and Ruto that they are a product of the Supreme Court decision of 2013 that affirmed their election," he added.
He further said what Jubilee is resorting to amounts to an incitement against Kenyans to disregard court orders.
Mogeni said such utterance is careless and irresponsible and sets a bad example to the country especially to the citizens.
"If the common mwananchi is seeing their own president castigating judges of the higher courts and calling them names, what do you think they will do?"
Source link-the-star.co.ke