What Jacque Maribe's neighbour told police about Monica's murder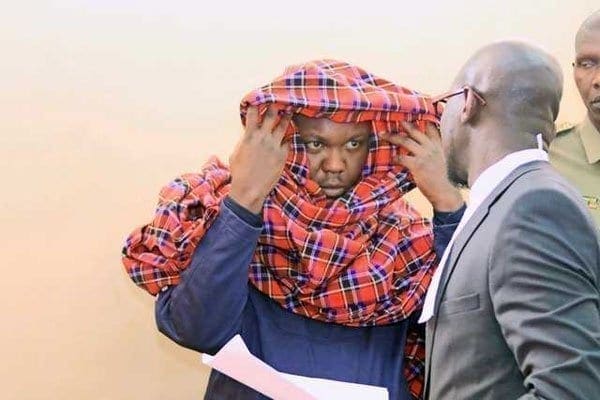 One of the suspects in the murder of 28-year-old Monica Nyawira Kimani requested for paraffin to burn crucial evidence, a witness has told police.
Brian Kassaine Spira, the suspect-turned witness, told police how the prime suspect in the murder investigations approached him seeking help.
Television journalist Jacque Maribe and her fiancé Joseph Irungu alias Jowie are expected to formally take plea on Monday 15 October on murder charges.
Kassaine, who has been a neighbour to Irungu and Maribe, revealed the events of the night that Monica is believed to have been killed at her apartment at Lamuria Gardens off Dennis Pritt Road, Nairobi.
Monica's body was found in her apartment on September 20.
Kassaine was arrested on September 28 after police established that Irungu used his gun to shoot himself.
The suspect's attempted suicide took place in Maribe's house at Royal Park estate in Lang'ata, hours after Monica's body was discovered at her Kilimani house.
On interrogation, Kassaine convinced the prosecution to turn him into a witness in the case.
It is believed that from the time Kassaine was brought to court on October 1, police have obtained crucial information about the killing from him. In his statement, Kassaine told police that on September 20, Irungu approached him in his house and requested for paraffin to help him burn some items that were disturbing him.
According to police, Maribe knew about Irungu's mission in Kassaine's house.  Kassaine is said to have told Irungu he did not have any paraffin.
Air freshener
He told police he later learnt that the suspect used cans of air freshener to burn the clothes within the couple's compound.
In their affidavit, detectives said key exhibits in the case, which included a kanzu and a jacket were partly burnt at Maribe's compound. Investigations revealed that on the day Monica was murdered, Maribe and Irungu were together.
Further, reports indicate that on September 21, at about 1 am, Irungu woke Kassaine up in his house and asked him to go collect a gun.
Kassaine then collected the pistol with 28 bullets and one spent cartridge on the floor adjacent to the master bedroom on the upper floor of the house.
Irungu is said to have told Kassaine about an argument with Maribe that prompted the attempted suicide.
Kassaine, his wife and Maribe took Irungu to three different hospitals.
On September 21 at about 7 pm,  they recorded a statement at Lang'ata police station claiming Irungu had been shot by three gunmen on a motorbike.
But Kassaine changed his statement and explained the events of the two nights.
On Tuesday 9 October, police said they were looking for another suspect who is believed to have been with Irungu the day Monica was killed.
The hunt for the suspect has spread to Mombasa, where the team is camping.
Another officer aware of the probe said they believed the suspect at large knew the whereabouts of the killer weapon and two sets of keys – that of Monica's house and her car – which are still missing.
The officer said the killer weapon hold the key to the murder investigations.