Kenyan Boys Outshine Girls In 2009 KCPE Results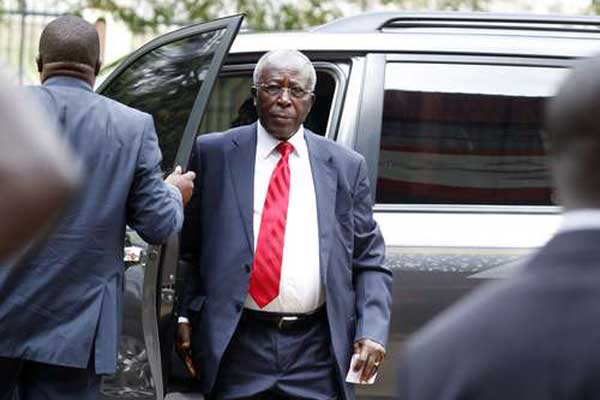 Peter Kamenju Njoroge from Lily Academy in Thika emerged the top student in this year's KCPE examination released Tuesday by Education Minister Sam Ongeri. Njoroge scored 438 out of a possible 500 marks.
Boys have once again proved their prowess over their female counterparts in the just released 2009 KCPE results by dominating most of the top positions across all the eight provinces countrywide.
There was also change of guard as Nairobi province defied the trend by subduing the boys and grabbing the 8 top ten positions in the provincial category.
Njoroge Peter Kimenju led 45 other boys to secure top ten positions as compared to 30 girls led by Risper Chemutai Kirui and Joy Imali Asena.
This year's top student however scored 22 marks less than last year's candidate who scored 460marks.
The were only 26 girls in the top 100 compared to 74 boys.
The trend was manifest in the provincial top ten positions with boys outdoing the girls above the margin except for Nairobi province.
Coast province had the largest number of boys in top ten positions standing at 10 against two positions secured by girls.
Seven top ten positions went to boys in Eastern with girls taking only four positions. Rift Valley had six boys against four girls while Nyanza boys clinched eight leaving the remaining two positions to girls.
Seven top ten positions in N. Eastern province went to boys while girls secured 3, almost similar to Western province where boys secured seven leaving only four to the girls.
As expected, girls outshined boys in English and Kiswahili both in objective and composition papers. The boys proved unbeatable in Mathematics, Sciences, and social studies and religious education.
The two top female candidates Risper Chemutai Kirui from Rift Valley and Imali Joy Asena from Western Province tied in the 3rd position nationally.
Education Minister Prof. Sam Ongeri however says the general performance improved compared to last year.
The results also exposed regional disparities in performance. The top candidate in North Eastern province scored 410 marks, 17 marks below the number 10 candidate in Nyanza province.
This is a worrying trend that puts in jeopardy regional academic balance.
******************************************************
Candidates can get their results via SMS by typing KCPE followed by their index number and sending the message to 2228. Below are the 2009 KCPE examination results orders of merit for candidates.
TOP 10 positions (male and female) nationally.
Kenyan Boys Outshine Girls In 2009 KCPE Results