Kenyan student finds her footing in the US, secures scholarship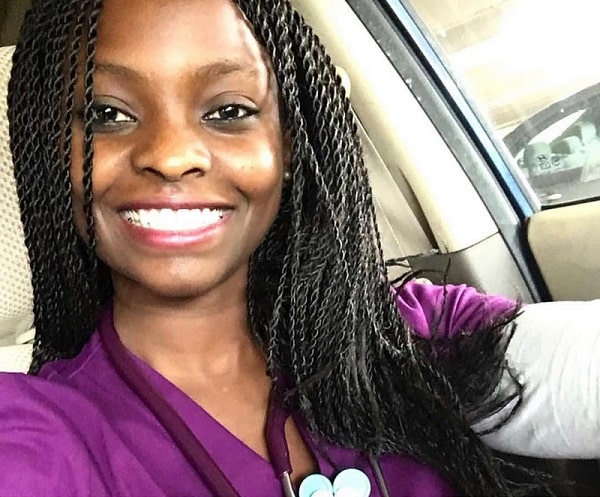 Jen Wanjohi is an exemplary student, in and out of class in her adopted city of New Jersey, US. She scored a Grade Point Average (GPA) score of 4.0 at Manville high school. In addition, she was the captain of her cross country team for two years and she has been involved in several community service based organizations plus is a member of the prestigious National Honors Society.
Thanks to her exploits in the class room and within the community, she earned a scholarship to Rutgers University where she hopes to follow up with pharmaceutical or medical school.
"Rutgers awarded me various scholarships and aid from the government and my school gave me $3000 (Sh256,123) worth of scholarships from the various organizations I worked with in the community," she said.
"I've done a lot of community service because it's something I really enjoy to do," she said.
"I was a member of the Arc of Somerset, a nonprofit organization that provides services and advocacy for individuals with developmental disabilities and their families to support development & achievement at every stage of life," she explained.
The American dream
But it has been an uphill task getting where she is.
At only ten years of age, Jen sat next to her aunt who was battling ovarian cancer and felt helpless as she struggled and eventually died because her family wasn't able to get her adequate medicine and equipment to prolong her life.
The experience was traumatizing for Jen, but she promised herself that she would one day become a doctor so she could help to prevent another family from ever feeling the pain her family went through.
"It breaks my heart that people in some countries don't have the technology or medicine to get better," she revealed.
She moved to the United States (US) with her younger sister when she was 12 to join her father and mother who had made the trip abroad after her mother won a green card two years before.
"I knew that coming here I'd get better opportunities in terms of education and I don't think I would have had this many opportunities if we had remained in Kenya," she added.
Adjusting to America proved to be difficult for Jen as she was introduced to people from many different cultures and backgrounds at the school she attended in Newark.
"Trying to fit in was very challenging because I wasn't American which made it hard for me to relate to them," she said.
"I found myself becoming friends with kids from Bangladesh, Asia and Ukraine because they were going through many of the same challenges I was going through," she explained.
Struggling to acclimate to the diversity in Newark, she found herself unable to comprehend the cold weather and snow in her new environment.
Blending in
"My first reaction to snow was 'oh wow this is so cool' but after awhile I got really sick of it," she said.
"Having to wear layers and layers was terrible. The first time I went out in the snow I had to wear three pairs of pants, two pairs of socks, boots, a sweater, two t-shirts and a big jacket on top so it was really uncomfortable to move around and taking the layers off when indoors and having to put them back to get outdoors was very annoying," she explained.
Learning to speak 'American' English also proved to be a challenge.
"I learned British English while in Kenya. I remember asking my teacher for a rubber because I need an eraser and she looked at me horrified and said 'I'm sorry, what did you ask for?'" she recalled
"I eventually had to bring my piece of paper to her desk and demonstrate what I meant and she told me 'in America, we call them erasers'," she added.
Jen also faced instances of ignorance and prejudice from her peers because she was from Kenya.
"I remember people had the nerve to ask me such stupid questions like 'did you have a pet lion?' and I would respond with 'yes, I have a pet lion and his name is Simba and I also ride an elephant to school'," she said.
"People don't understand that what they see on TV is far from the truth. When I tell people I lived Nairobi and I show them pictures, they're astonished because the media only shows you the worst parts. Yes, we have our bad parts, but there's more to Kenya then what they show on TV," she emphasized.
Ignorance, language and weather proved to be the least of her concerns while they lived in Newark as her and her sister witnessed a gang related murder just a block from their apartment.
To keep her mind off the constant distractions going on in her life, she committed herself to school and doing community service
"I joined sports such as track, cross country and basketball and I was part of many clubs which helped me pick up the American culture," she noted.
"My accent slowly went away but unfortunately my Swahili and Kikuyu deteriorated rapidly," she revealed.
Jen said that despite the distractions and challenges of adjusting to the new culture, her greatest difficulty was trying to adapt to America while maintaining her Kenyan identity.
"We mostly speak English in the house and my parents only talk to me in Swahili or Kikuyu when they're really mad at me," she said.
"I go to a Kenyan church and I maintain communication with my Kenyan friends here so that I can practice my Swahili and Kikuyu," she added.
Jen admits that as the first born, she has always felt like the guinea pig in her family for everything.
"I had to learn about the school system such as SATS, ACTS, applying for colleges and other important things related to making it through the system because my parents had no idea," she explained.
"Everything I did was trial and error, but the mistakes I made will not be repeated for my younger siblings," she added.
In the future, Jen sees herself moving back and working in Kenya as a doctor.
"I want to be a Médecins Sans Frontières (MSF) and I want to work with Doctors Without Borders," she said confidently.
By Charles Gichane, Capital FM
Source-https://www.capitalfm.co.ke/
Kenyan student finds her footing in the US, secures scholarship