Massachusetts woman 'married THREE men in same year to help them stay in the country'
Massachusetts woman 'married THREE men in same year to help them stay in the country'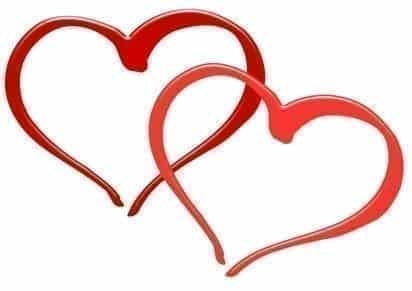 Melissa Ann Lewis admitted to marrying a Ghanaian, Chinese and Kenyan man in exchange for cash in 2006.
A Massachusetts woman has admitted to having married three men in the same year to help them stay in the United States in exchange for cash.

Prosecutors say when Melissa Ann Lewis, 42, of Worcester made her wedding vows to a Kenyan man in 2006, she was already legally married to a Ghanaian man and a Chinese.

Lewis pleaded guilty on Thursday in U.S. District Court to two counts of fraud and misuse of immigration visas
Assistant U.S. Attorney Thomas E. Kanwit said that she and three foreign nationals took out marriage licenses in three communities — Pawtucket, R.I., Worcester and Southbridge, on Jan. 20, July 6, and Oct. 2, respectively, all in 2006. When she married a Kenyan Oct. 2, Mr. Kanwit said, her marriages to George Asante, a Ghanaian, and Hai Tao Mo, a Chinese, were still legally in effect.
Ms. Lewis signed a plea agreement admitting "that she entered into three sham marriages for money and to obtain immigration benefits for the three husbands." The government did not say how much money she made in the deals.
Nor did it mention who arranged the marriages. Ms. Lewis was indicted Feb. 22.
Mr. Kanwit told Judge Hillman that there was no courtship before the marriage and no intention before or after the weddings of living together as husband and wife. In each case, photos were taken of the couple together, they took out insurance policies in both their names and produced other documents with both of their names on them, he said.
Each time those documents were shown to immigration officials to support an application that Ms. Lewis signed asserting they were married so the men could evade immigration laws and get green cards that would allow them to stay in the United States permanently, the prosecutor said.
The maximum penalty for each charge against Ms. Lewis is 10 years in prison followed by 3 years of supervised release and a $250,000 fine.
Because of Ms. Lewis' "prompt acceptance of personal responsibility" and "information known to the U.S. Attorney," the government agreed to recommend reduction of the sentence that federal guidelines otherwise would call for. Federal defender Catherine K. Byrne and Ms. Lewis signed the agreement.
Judge Hillman is not required to accept the government recommendation under the plea agreement.
Worcester City Clerk David J. Rushford told the Sunday Telegram two years ago that there had been a scheme in which hundreds of sham marriages took place in Worcester in the previous four years.
He said that a person arranged to connect African immigrants with Americans for $5,000 to $6,000 and attended the civil ceremony as part of a "group effort."
Mr. Rushford said two years ago that he reported the practice to U.S. Immigration and Customs Enforcement in 2005, but he did not know how far the agency went in following up on his suspicions.
Yesterday, ICE did not respond to a request to comment. Christina DiIorio Sterling, spokeswoman for U.S. Attorney Carmen Ortiz, said she cannot comment on whether Ms. Lewis' case is connected to a wider scheme, including any reports by Mr. Rushford.
Source:telegram.com