Video: Kenyan man accused in cannibal case deemed incompetent to stand trial
Video: Kenyan man accused in cannibal case deemed incompetent to stand trial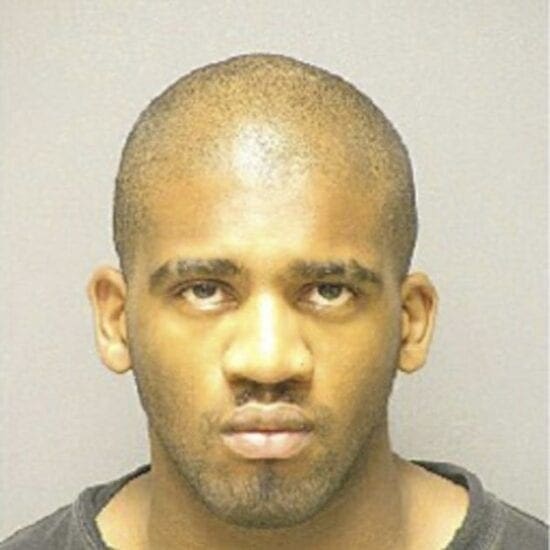 Alexander Kinyua, the college student accused of killing a family friend and ingesting his heart and brain, has been declared incompetent to stand trial, according to court records.
Harford County State's Attorney Joseph I. Cassilly said in an Aug. 13 letter that prosecutors had reviewed a report from Clifton T. Perkins Hospital, the state's maximum-security psychiatric hospital, and agreed to the designation without a court hearing on the matter.
Kinyua, 21, has pleaded not criminally responsible on charges of first-degree murder and use of a dangerous weapon in connection with the May killing of Kujoe Bonsafo Agyei-Kodie, a Ghanaian national who had been staying with his family in their Joppatowne home.
Police said Kinyua told investigators that he killed Agyei-Kodie and ate his heart and part of his brain. Some of his remains were found in tins in the home, police said.
The finding that Kinyua is not competent to stand trial means the court has decided that he cannot contribute to his defense, and will be treated at Perkins. If he is found competent, the court would consider his plea that he is not criminally responsible, Maryland's equivalent of an insanity plea.
Donald Daneman, Kinyua's attorney, has not responded to requests for interviews since the arrest and an employee who answered the phone at his law office Thursday said he would not comment.
Dr. David Helsel, Perkins' superintendent, could not comment on specifics of Kinyua's treatment. But he said that a large majority of patients — particularly those with a psychiatric disorder rather than an intellectual disability — eventually receive treatment that allows them to face trial.
"In some instances it's simply a knowledge deficit about how court works," Helsel said. "More commonly, the issue is that the persons may be having difficult with distinguishing fantasy from reality, or may have delusional thoughts about what the judge's role is or who the judge is. We treat the underlying illness that is causing them to have distorted beliefs."
Helsel said that is generally accomplished through medication and various forms of therapy such as psychotherapy, group therapyor family therapy.
He pointed to the case of Jared Lee Loughner, the Arizona man charged in the shooting that injured U.S. Rep. Gabrielle Giffords. Arrested in January 2011, he was found incompetent to stand trial in May 2011, and a judge ruled he could be forcibly medicated with antipsychotic drugs. More than a year later, in August of this year, he was deemed competent to stand trial and pleaded guilty to 19 counts.
Cassilly said he had no reason to dispute the findings of Perkins staff and will continue to await word on Kinyua's mental state.
He said he has challenged such findings in the past, such as the case of child murderer Jamaal K. Abeokuto, who prosecutors believed was "faking" his mental illness after being accused of killing his girlfriend's young daughter. He was found competent to stand trial, and received the death penalty. The verdict was later reversed by the Court of Appeals, and Abeokuto was sentenced to life without parole.
Kinyua has been at Perkins since June 20 after being moved there from the Harford County Detention Center.
Perkins functions as a hospital but has the security features of a prison. Some lower-risk patients share rooms, while those believed to be the most dangerous have private bedrooms and may be assigned a staff person to watch them around the clock, Helsel said.
The private bedrooms are about 10 feet by 10 feet, with a window, a bed and a dresser, he said. Some have bathrooms. Patients are able to unlock their doors to move from their room to a day room, the gym, or therapy areas.
Kinyua, an electrical engineering major at Morgan State University, had been displaying erratic behavior in the months leading up to the killing, according to classmates and police reports.
In May, he was charged with attacking a fellow student with a baseball bat wrapped in barbed wire. In January, he stood up at a university forum and made a reference to "blood sacrifices," and in December, he was accused of punching a hole in the wall of a computer lab.
An ROTC instructor described Kinyua as a "Virginia Tech waiting to happen" in a university police report about the computer lab incident. But throughout the incidents, officials did not seek a mental evaluation. No charges were filed in the computer lab incident.
Kinyua is facing attempted murder charges in Baltimore Circuit Court in connection with the baseball bat incident. He is scheduled for an Aug. 30 arraignment in that case.
Source: Baltimore Sun
Video: Kenyan man accused in cannibal case deemed incompetent to stand trial.