US Congress told Kenya elections credible
US Congress told Kenya elections credible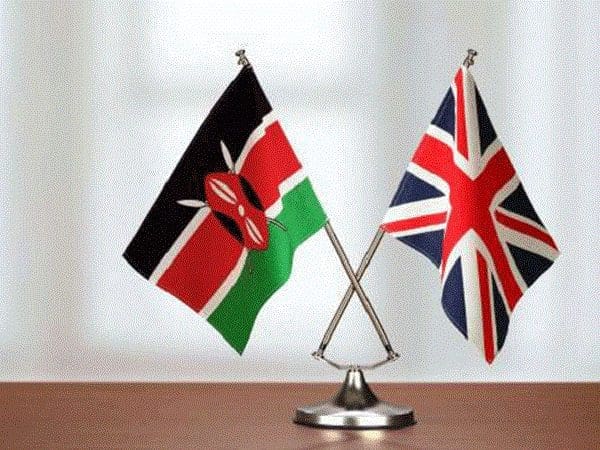 The US congressional panel has been told that Kenya's March 4 elections were credible despite challenges faced by the Independent Electoral and Boundaries Commission (IEBC).
Three groups that participated as election observers told the US congress panel that the elections held were complex and the technology deployed by IEBC was imperfect.
The International Republican Institute Regional Director for Africa (IRI), Paul Fagan, Southern and East Africa National Democratic Institute (NDI) Regional Director Dr Keith Jennings and the International Foundation for Electoral Systems (IFES) CEO Bill Sweeney who testified before the panel said a number of legislations had been implemented to ensure a free and fair elections.
The US congressional Subcommittee panel on Africa, Global Health, Global Human Rights and International Organizations chaired by Congressman Chris Smith of the forth district of New Jersey noted that despite Kenya having held a peaceful election, nobody had been held accountable for the 2007/8 post poll violence.
Other members of the subcommittee include Rep. Tom Marino (Pennsylvania), Rep. Randy K. Weber Sr. (Texas), Rep. Steve Stockman (Texas), Rep. Mark Meadows (North Carolina), Rep. Karen Bass (California), Ranking Member Rep. David Cicilline (Rhode Island) and Rep. Ami Bera (California).
Mr Smith in his opening remarks said that the hearing was meant to examine what a responsible US policy towards African elections should be in an era of constrained development budget aid.
He said Kenya is a "critically important" ally, noting that the United States has devoted more than USD35 million since 2010 to prepare for and manage the just concluded elections process.
However, he said that it was unacceptable that perpetrators of the 2007/8 post election violence have not been convicted.
"It is unacceptable that in the violence that followed the 2007 elections, an estimated 1,200 Kenyans were killed, and approximately 600,000 were displaced," Smith said. "Yet no one has been held held accountable."
In his testimony, IRI Regional Director for Africa (IRI), Paul Fagan said his organisation will continue working with local institutions in Kenya to improve on the electoral process.
"We recognise that more work needs to be done and that is why IRI will continue to work with local governments to strengthen the transition to a devolved system of governance as there are obvious issues to reconcile regarding the future of United States relations with Kenya," he said.
Also, NDI Regional Director Dr Keith Jennings whose organisation has worked in Kenya since mid-1990s noted that despite the elections being the most complex, no electoral process is perfect.
"It is the view of NDI, based on its intensive work, that Kenya's presidential election results were credible, though the process included important flaws," said Jennings.
"The unanimous ruling by Kenya's Supreme Court affirming the outcome of the elections, which was accepted by presidential candidate Raila Odinga after his legitimate challenge before the Court, marks an important milestone," he added.
The hearing was also provided with testimony from IFES CEO Bill Sweeney who said his firm had assisted IEBC implement reforms within a timeframe of 15 months.
He noted the implementation of five major pieces of new legislations including the IEBC Act, Elections Act, Political Parties Act, Kenya Citizenship and Immigration Act and the Leadership and Integrity Act were critical for the elections.
Source:nation.co.ke