RICH LIST: Wayne Rooney highest earner in Premier League but guess who is second?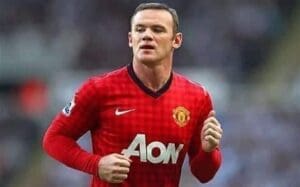 The Mirror)-Wayne Rooney has just signed a new mega-bucks contract with Manchester United, worth a reported £300,000-a-week. But where does that place him among the best paid players in the Premier League? Here, we take a look at the 10 highest earners in the Premier League.
1.Wayne Rooney Top of the table is Wayne Rooney who now takes home a jaw-dropping £300,000-a-week. Give us a fiver Wayne.
2. Yaya Toure At £240,000-a-week to former Barcelona man Yaya Toure costs big spending Manchester City more a week than a Wonga loan.
3. Sergio Aguero Level pegging with the Dutch hitman is another Manchester man, but Sergio Aguero has been topping the scoring charts on the blue half of the city.
4. Robin van Persie The striker swapped London for Manchester and now rakes in £225,000-a-week at Old Trafford.
5. Luis Suarez The most interviewed vampire since Brad Pitt, Luis Suarez commands £220,000-a-week at Liverpool
6. Eden Hazard Chelsea feature again in the chart as they are currently forking out a whopping £185,000 every seven days for their Belgian starlet Eden Hazard.
7. Mesut Ozil Arsenal's bank manager will now know that big fees generally come with big wages as they follow up the £42.5million fee for Mesut Ozil with £180,000-a-week for the German star.
8. John Terry The Chelsea man is currently pocketing £175,000-a-week, but with his deal up in the summer the Blues skipper might take a cut soon
-standardmedia.co.ke