Kenyan Professor receives Lifetime Africa Achievement Prize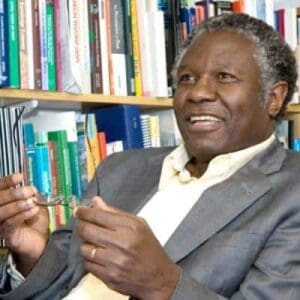 Prof Calestous Juma, the Dr. Martin Luther King, Jr. Visiting Professor at MIT, has yet again bagged another trophy when the Ghana-based Millennium Excellence Foundation awarded him a Lifetime Africa Achievement Prize (LAAP) for his leadership in socioeconomic development in Africa. The Award will be presented to Juma in Nigeria on Friday.
Juma, a visiting professor at the MIT Department of Urban Studies and a research affiliate of the MITCenter for International Studies and a Fellow of the African Academy of Sciences, is among 16 recipients of this year's esteemed award. The Millennium Excellence Foundation noted that the nominations were "unprecedented as the laureates met the mark of excellence of distinction never seen in the continent in several decades."
African heads of state, leaders of industry across the continent, academicians, the diplomatic corps, and a host of politicians will join in to celebrate this year's laureates. The LAAP laureates will also participate in an economic forum to discuss issues rising from food security and sustainability to the scourge of Ebola in Africa. The outcomes of the discussions by the laureates will be communicated to African leaders and the general public.
Every two years, members of the Board of Governors of the Millennium Excellence Foundation nominate those who deserve recognition of merit and leadership within critical areas of socioeconomic development in Africa, and of championing and positively impacting the lives of Africans.
-africasciencenews.org