Photos: Kibera to get 9 police posts, clinics, fully tarmacked road by December

Photos: Kibera to get 9 police posts, clinics, fully tarmacked road by December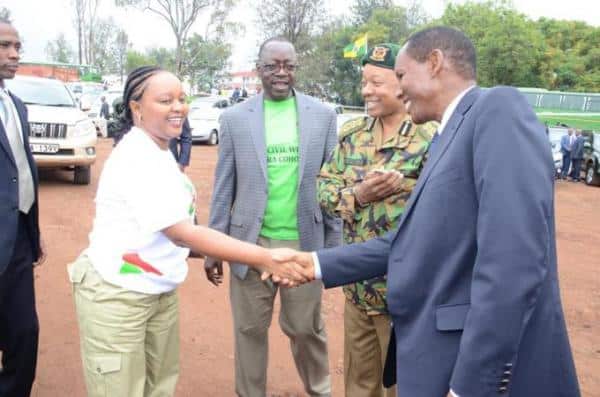 The ongoing Kibera slum clean-up exercise will end early in December and bring with it 50 ablution blocks, a 3.1 km fully tarmacked and fully lit road, 9 police posts and 9 clinics, Devolution CS Anne Waiguru has said.
Waiguru said the slum upgrading programme has been taking place in 9 of the slum's villages, Kibera being one of the 14 informal settlements to be improved.
"Makina, Darajani, Lindi, DC and Soweto are among the villages the NYS service men and women have been working on. We are also doing 54 fish ponds, 50,000 urban farming kits, bridges and river crossings, brick model houses and water pans," she said during an inspection tour on the progress made on Friday.
She said the cleaning will continue in the remaining parts of Kibera after December 4 before being rolled out in Mathare and other slums in January 2015.
"Of the 15 per cent work load to be undertaken by the NYS in all slums, we expect to have achieved Kibera's 2.5 per cent on completion of the exercise next month, she said.
Waiguru said 3,000 youths have so far been incorporated into the exercise and that the intention is to double the number to help more of them, adding that they are paid by the government.
She said 30 per cent of the pay is retained for Saccos that will give the youths loans for SMEs after they complete short term training.
"We are not only doing a paramilitary training but also re-socialization, vocational training and entrepreneurial and self employment skills," she said.
Source-the-star.co.ke
Photos: Kibera to get 9 police posts, clinics, fully tarmacked road by December