Kenya Man John Njoroge Kahuhu Passes Away In London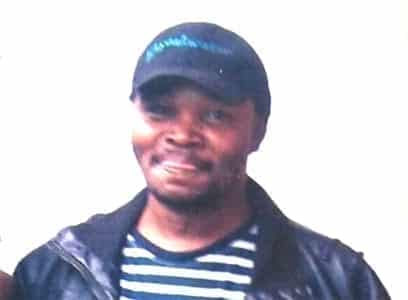 We regret to announce the death of John Njoroge Kahuhu which occurred on Wednesday 21st January 2015 at Whipps Cross Hospital, London UK after a long illness.
Friends and family are meeting daily from 7pm   at 306 Stocksfield road Walthamstow E17 3LR for prayers and to help raise money to send his body back home.
All well wishers are requested to deposit their contribution into the following account ; Name Joseph Kariuki  Account number 24613867 sort code 074456  Bank Nationwide.
For more information contact Joseph Kariuki 07877599339, Irene Kamau (Mama Paul) 07846397620, Margaret Wanjugu 07578159268 or Peter Mwangi (Slough) on 07903652784.
"Blessed are those who mourn, for they shall be comforted" (Matthew 5:4). The Lord will wrap His arms of love and comfort around those who trust in Him. 3. "He heals the brokenhearted and binds up their wounds" (Psalm 147:3).
Blessed are those who mourn, for they will be comforted. 1 Thessalonians 4:13-14. Brothers and sisters, we do not want you to be uninformed …
You've visited this page many times.
Isaiah 66:2
Has not My hand made all these things? And so they came into being," declares the LORD. "This is the one I will esteem: he who is humble and contrite in spirit, who trembles at My word.
Kenya Man John Njoroge Kahuhu Passes Away In London