ISIS fighters in danger of being wiped out by deadly flesh-eating disease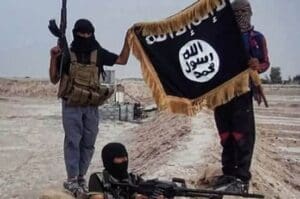 Islamic State fighters are falling ill in their droves to a deadly flesh-eating virus.
Known as Leishmaniasis, the disease is spreading at a fast thanks to pollution and poor hygiene conditions and there have been more than 100,000 cases reported, the Sun has reported.
It causes large open wounds which eat away at flesh, is fatal if not treated with a simple course of medicine.
But the jihadi fighters are refusing medical treatment which has led to more outbreaks.
People in the Islamic State's capital Raqqa, in war-torn Syria, are at the highest risk.
Doctors from non-government organisation (NGO) Medecins Sans Frontieres were initially trying to curb the outbreaks but have now left since Islamic State set up.
And other medical centres have closed down after medical staff fled the violence.
Local medics who have very little experience of treating the virus are left to deal with patients, which has led to it spreading extensively.
Leishmaniasis is a disease caused by parasites and spread by the bite of certain types of sandflies.
It is more prevalent in countries where people are suffering from poverty, malnutrition, deforestation and urbanization.
There are different forms, but it can cause skin ulcers, fever, low red blood cells and enlarged spleen and liver
TV presenter Ben Fogle, 41, was bedridden for three weeks in 2008 after catching the virus in Peru while filming TV programme Extreme Dreams.
He made a full recovery after being treated at the London Hospital for Tropical Diseases.
-standardmedia.co.ke