Kenyan headed for South Korea accidentally traveled to North Korea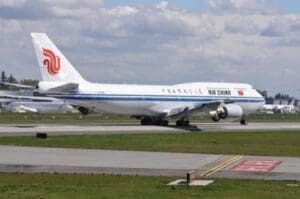 SEOUL, April 24 (UPI) — An indigenous Kenyan cow herder registered to attend a U.N. biodiversity conference in Pyeongchang, South Korea, said he was detained in Pyongyang, the capital of North Korea, after booking a wrong flight last September.
Daniel Olomae Ole Sapit, 42, who is from Kenya's semi-nomadic Maasai tribe, said the similar sounding names had confused him and his travel agent in Kenya, who booked the flight.
"For an African, who can tell the difference?" Sapit told The Wall Street Journal.
According to the Journal and South Korean media, Sapit was eventually allowed to leave North Korea and board the correct flight to South Korea's Incheon Airport, but only after he signed a North Korean document admitting to violating laws, being detained for several hours, and paying for a new ticket and a fine of $500 for entering North Korea without a visa.
The Kenyan national said he did not suspect anything wrong, even after boarding an Air China flight to Pyongyang, North Korea.
When he glanced out the plane window as he descended, however, the view below struck him as odd.
"It seemed to me a very underdeveloped country," said Sapit, who was expecting to see the urbanized and industrialized cityscape of South Korea.
After landing at North Korea's Sunan International Airport, where he saw hundreds of soldiers and portraits of North Korea leaders, he knew he had made a mistake.
Pyeongchang, a South Korean city on the eastern coast of the Korean peninsula, is scheduled to host the 2018 Winter Olympics.
Dick Pound, a Canadian member of the International Olympic Committee since 1978, said in 2002 there was initial confusion about the name, when Pyeongchang first emerged as a bidder for the Winter Olympics.
There was more confusion, the Journal reported, when South Korean provincial governor Choi Moon-soon suggested North Korea could host a few events, such as snowboarding – a statement he was later forced to retract.
In 2014, CNN reported North Korea opened a ski resort and hotel, Masik Pass, located in the northern half of the same province that will host the 2018 Winter Olympics. The ski resort was completed in just under a year, and was an attempt to convince South Korea that Pyongyang could host at least some of the 2018 events.
-upi.com