Senate worker arrested for allegedly planning al Shabaab attack on Parliament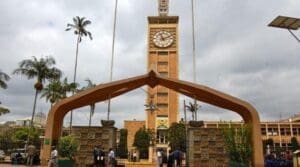 A Senate staff member was arrested on Sunday over an intelligence report of a planned al Shabaab attack on Parliament.
Ali Abdulmajid was linked to reports that the terror group would use a Senate employee affiliated with Pumwani Riyadh Mosque to plant a bomb within the premises.
Abdulmajid, who is the vice chairman of the mosque's management committee, has worked in Parliament for more than ten years.
He was arrested by officers from the CID and Anti-Terrorism Police Unit, amid measures to prevent terror attacks across the country.
He is in police custody in Nairobi and is "assisting us with our investigations," CID Director Ndegwa Muhoro told Reuters.
Security agencies in the past said the mosque could have links to terror funding.
Abdulmajid was further named in a UN Monitoring Group on Eritrea and Somalia 2011 as having possible links to terror activities, but was not charged.
Mombasa Senator Hassan Omar, who is an acquaintance of Abdulmajid, said he doubted there was any basis to the accusations.
"Lately, they're just becoming reckless," Omar said of the government. "All it requires to be arrested now is to put on the Muslim garb."
Other areas allegedly targeted in fresh attacks by the al Shabaab are the University of Nairobi, Muthurwa Market, Nairobi Pentecostal Church, Holy Family Basilica and St Andrews PCEA Church.
The April 23 report signed by Central Police Station OCPD Paul Wanjama said the group had dispatched spies from its elite intelligence unit to launch "high scale attacks".
Hundreds have died in five major attacks in the last two years, including a days-long siege at Westgate mall in September 2013 that left 67 people dead.
The latest, which left 147 dead and 79 injured, took place on April 2 at Garissa University College.
The al Shabaab claimed responsibility for the attacks, which it says are retaliation for Kenya contributing troops to the African Union Mission in Somalia that has made significant gains against the militia.
-the-star.co.ke