Terror Suspect in Embu Swallows Sim Cards Upon Arrest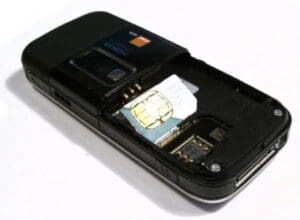 Police in Embu county are holding a 28 year old man after he was arrested over suspicions of having links with terrorist groups.
Daniel Mwangi Wachuma is said to have been planning his activities at the Embu airstrip when he was arrested by police officers manning the airstrip.
Mwangi is reported to have swallowed several Sim cards which were in his hand when the police approached him.
Deputy OCPD Terry Micheni says that the man will be handed to the Anti-Terror Police Unit for further questioning.
According to Micheni, Mwangi kept changing his story about where he was from.
Micheni says that police are on high alert after students of Embu Medical Training College left the institution following a terror scare.
The police boss says they have heightened patrols and checks in learning institutions in Embu after students said that they got SMSes warning them of an eminent attack by the Al Shabaab militia group.
Micheni says that students have been urged to be calm as the matter is being investigated.
By Maureen Murimi
–citizennews.co.ke