Update: Patrick Kihara's body arrive in Kenya, Funeral on Saturday
kenyan man Patrick Kihara dies in his home in waterbury connecticut
Update: Patrick Kihara's body arrive in Kenya, Funeral on Saturday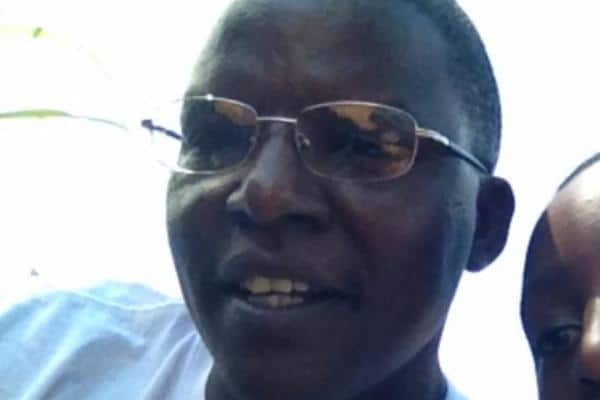 We regret to inform family and friends of the untimely passing of Patrick Wanjohi Kihara formerly of Waterbury CT., who died at his home on Monday April 20th 2015.
He was a dedicated father to Emmanuel Kihara and Fred Kihara and a husband to Anne GatwiriKihara.
Son of John Kihara Wanjohi and Benedicta WanjiruKihara. He was a brother to: the late MainaKihara, Patricia WanjiruKihara, Pauline WanguiGitika, Philip Wachira, Kihara, Purity WanguiKihara, Pius ChegeKihara, PeninaNjeriKihara, Daniel Mwangi Kihara, and Rose Wambui Kihara
Update:
Patrick's body has arrived in Kenya and will be interred on
Saturday May 9th at his farm in IthenguriNyeri Kenya.
We thank all those well-wishers that made this journey possible and also ask for your continued support as Patrick's wife and sons resume their normal life.
For more information and further financial support please reach out to one of the members listed below:
Ben Naiterra 301-760-0544
Charles Kodi 2039823834
Paul Githenji 2032786191
FredahGatobu 203 278 1795
Catherine Mburu 203 808 4390
Margaret Muchemi 203 982 2329
Eddy Omondi 203 206 6494
Charles Bollo 203 419 5302
Isabel Muchiri 203 706 2259
James Wabunoha 203 215 6058
In Kenya friends and family are meeting at his parents' home in IthenguriNyeri for prayers and support. For further information in Kenya please contact his sister, Patricia WanjiruKihara, at 0722918449.
Update: Patrick Kihara's body arrive in Kenya, Funeral on Saturday