Nairobi moves up on list of costliest cities in the World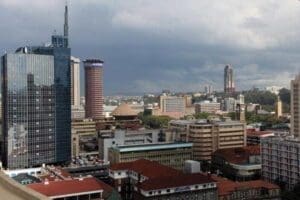 Nairobi sits exactly halfway on the list of the world's most expensive cities for expatriate business people, according to a new survey released this week (June 17).
The Kenyan capital moved up 13 places to 104 this year, although the city is still inexpensive compared with other sub-Saharan African cities.
Mercer's 21st annual Cost of Living Survey ranks the price of items, from housing and transport to clothes and entertainment, in 207 cities around the world to help companies and governments calculate living costs for their employees.
Luanda, Angola's capital city, is the most expensive city in the world for expats, with Chad's capital N'Djamena also in the top ten. Kinshasa is at 13, according to the survey.
In contrast, other East African cities — Dar es Salaam at 179 and Kampala at 184 — are still relatively inexpensive cities in which to live.
Nairobi's ranking puts it above European cities such as Berlin, Madrid, Glasgow and Stockholm and above Seattle in the United States.
Mercer says that several cities in Africa continue to rank among the most expensive, reflecting high living costs and high prices of goods for expatriates.
Despite climbing five spots, Cape Town (200) in South Africa continues to rank as the least expensive city in the region reflecting the weak South African rand against the US dollar.
"As the global economy has become increasingly interconnected, close to 75 per cent of multinational organisations are expecting long-term expatriate assignments to remain stable or increase over the next two years to address business needs," said Ilya Bonic, senior partner and president of Mercer's Talent Business.
"Sending employees abroad is necessary to compete in markets and for critical talent, and employers need a reliable and accurate reflection of the cost to their bottom line."
The world's least-expensive cities for expatriates, according to Mercer's survey, are Bishkek (207), Windhoek (206) and Karachi (205).
Mercer's authoritative survey is one of the world's most comprehensive, and is designed to help multinational companies and governments determine compensation allowances for their expatriate employees. New York is used as the base city, and all cities are compared against it.
The survey includes 207 cities across five continents and measures the comparative cost of more than 200 items in each location, including housing, transportation, food, clothing, household goods and entertainment.
-nation.co.ke