Former Kenyan councillor in UK Daniel Munyambu faces deportation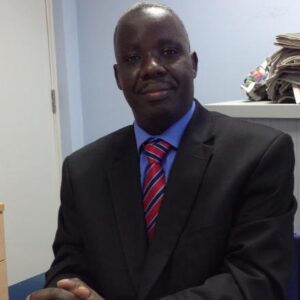 A FORMER Basildon councillor has been remanded in prison as he waits to hear whether he will be extradited to his native Kenya.
Daniel Munyambu, who represented Vange ward, until May, appeared at Westminster Magistrates' Court on Friday, via video link.
He is accused of three counts of fraud in connection with Clickett Traders, a dissolved 4×4 vehicle export business he ran from his home in Clickett End, Basildon.
In 2012, Mr Munyambu told the Echo he had jumped bail in Kenya to return to Basildon in a bid to clear his name.
Kenyan prosecutors allege he forged invoices for a Land Cruiser which he never intended to export to a Kenyan businessman, in order to falsely obtain £15,800 in November 2008.
Mr Munyambu, who was elected as Labour councillor for Vange in 2011, was arrested in Kenya in March 2012.
He jumped bail and fled for 20 hours across Africa before returning to Basildon.
The councillor was suspended by the Labour Party pending the outcome of his case and sat as an independent councillor for the remainder of his four-year tenure.
Mr Munyambu did not seek re-election to Basildon Council this year, but unsuccessfully stood as a parliamentary candidate for Thurrock.
He claimed the charges against him are fabricated and politically-motivated.
Mr Munyambu, who has been in custody since June, is expected to face a bail hearing this month, before a full extradition hearing is held later this year.