WORLD WAR II SOLDIERS FROM KENYA MEET WITH THE HIGH COMMISSIONER IN LONDON
The youngest is 85 year old and oldest is over 100 years. These soldiers fought in the British Army in 1939 to 1945. They have traveled far and wide as British Army soldiers going to Egypt, Burma, India and Sri Lanka. The soldiers although now advancing in age can follow all the instructions including marching and singing which they presented to the Kenya High Commissioner in the UK in his office on Wednesday morning 4th November, 2015. "We used sing in Kiswahili as we marched to the war. I used to speak and I can even now speak Italian language. I was surprised to find myself in Milan Italy after the Kenya Airways failed to land at Heathrow and it was directed to Milan Italy on Monday." One soldier said to the High Commissioner. The team will be visiting several World War II veterans ceremonies in UK throughout the week. The team will join the Kenya High Commissioner and the Queen on Sunday 8th November 2015 where  the The Royal British Legion will unite in commemorating Remembrance  Cenotaph Service and Parade in Whitehall next to no. 10.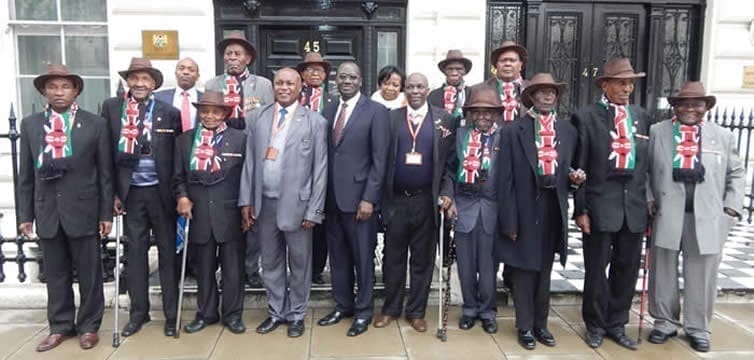 The Kenyan World War II soldiers group photo with the Kenya High Commissioner in the UK HE Lazarus Amayo (centre) outside the offices of the Kenya High Commission London. The visit was organised by the Kenya High Commissioner through Col. Peter Muteti (3rd from left behind) and their coordinator Mrs. Jane Matu (centre behind)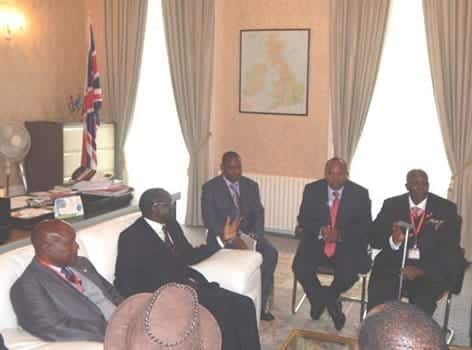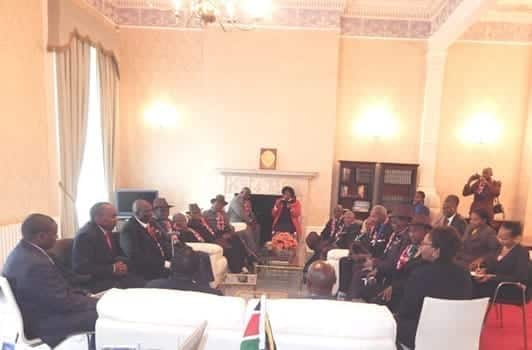 Kenya High Commissioner in the UK HE Lazarus Amayo (2nd from left) addressing Kenya World War II soldiers in his office where he
congratulate the soliders for their past sacrifice. He welcomed them to London and said that Kenya is proud of them.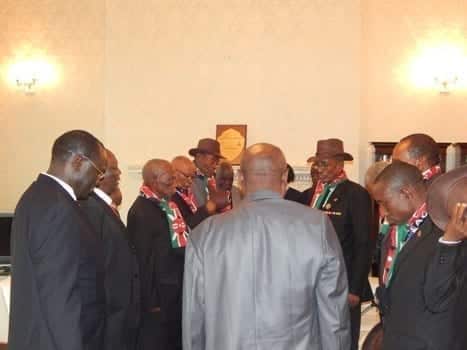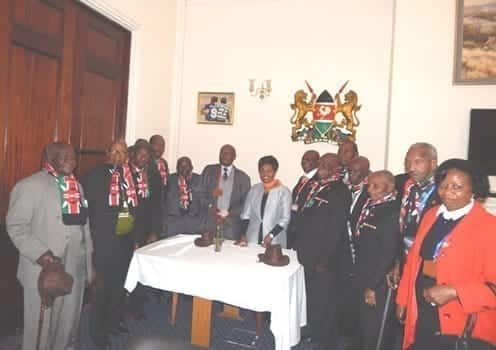 The soldiers standing still as they sing Kenya National Anthem (left) and on right posing with Deputy High Commissioner Ambassador Jackline Yonga (centre). The team include among others Mzee Kiana, Mzee Joseph Ngare, Mzee Magige Kuria, Mzee Joseph Inima, Mzee Joshua Okello, Mzee Bugi Muita, Mzee Simon Muthua, Mzee Abdil Noor from Wajir and Mzee Gathigi Njoroge who was a vehicle electrician during the war.
Misterseed.com