A KENYAN WOMAN HAS PASSED AWAY IN UK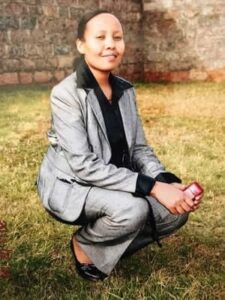 It is sad to let you know that Christine Mbaire wife of Joseph Njoroge of Coventry went to be with the Lord on Friday 22nd January, 2016.
She passed away in sudden death at Walsgrave Hospital, Coventry, UK She was a cousin to Jane Karanja (Mama Jimmy) and Nancy Muchiri (Mama Purity) of Coventry, UK, Samuel Karuri of Swansea, Elizabeth Karanja of Luton (Mama Charity), Shiru (Mama Damaris) and Elizabeth Kimani both from Luton.
Friends and family will be meeting starting from tomorrow, Saturday 23rd January, 2016 at 43 Edgwick Road, Coventry CV6 5FP for prayers between 6-8pm till further notice.  God bless you as you prepare to be a blessing.
For more information please contact Samuel Karuri 07588677841, Jane Karanja 07830520760, John Muchiri 07939114556, Nancy Muchiri 07903878885 or Elizabeth Karanja 07847268211.
-Misterseed.com