Kenya diaspora sweating over tough new UK rules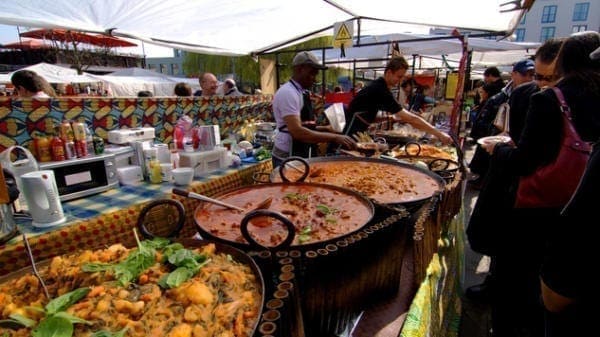 Migrants who have lived in the country for five years will have to show that they can earn at least £35,000 or face deportation.
AFRICA'S diaspora in the United Kingdom will be sweating on a decision to sharply raise the minimum earnings threshold for non-European Union migrants, with those who fail to comply set to be denied settlement and deported.
Migrants not from the 28-member bloc and who have lived in the country for at least five years will have to show they will be paid at least £35,000 ($38,200 at current rates) if they are to be allowed to stay in the country.
The new rules issued by the country's Home Office will come into effect from April.
The current threshold is £20,800, which media in the country said was about £5,000 less than an average UK salary.
The Independent newspaper said that Home Secretary Theresa May was being urged to rethink the new rules which have been termed as "discriminatory" by some.
Nurses are on a short-term basis exempted following concern about shortages across the country's public health system.
Others that could be widely affected are aid workers and students, in addition to many in low-pay positions such as in processing.
A petition on the website of the UK parliament in support of a rethink has attracted more than 8,000 signatures, just under 2,000 short of the level at which the government will have to respond. If it attracts 100,000 signatures before July the petition will be considered for debate in parliament.
'Benefits-scrounging'
Petition creator Joshua Harbord says at least 40,000 people would be affected and says this is the first time the UK has discriminated against low earners and could cost the economy thousands of skilled workers.
"These aren't the benefits-scrounging, baby-sprouting terrorists that everyone seems so afraid of," he told the Independent.
"They're people who have worked in the UK for years, making friends and families, building homes and communities and contributing to this country's culture and economy."
Many Africans—and their dependents back home— will be watching the developments closely with trepidation.
Official UK data show that in the year ended June 2015, the net migration for long-term migrants—those who have moved in for a period of at least a year—was 336,000, counting both EU and non-EU citizens.
This was an increase from the net migration figure of 254,000 people for year ending June 2014, the Office for National Statistics said.
Some 45% of these migrants, or 286,000, came from non-EU countries, while 42% (265,000) were EU citizens.
The most common reason for migrating to the UK was work,  the statistics agency said, with nearly two-thirds (64%) already having a job to go to when coming in. Just 36% immigrated to look for work.
Study was the next most common reason for migrants.
According on ONS data, some 191,000 Nigerians were resident in the country in 2011-the same number as South Africans.
According to 2013 figures, South Africa had a 2.6% share of all foreign-born migrants, while Nigeria accounted for 2.4%.
In 2001 Nigerians did not feature on the list, suggesting a recent "decade boom" while South Africans numbered 132,000. In that year (2001) there were also 127,000 Kenyans—ten years later the East African nation country had fallen out of the ranking which accounts for nearly 60% of all foreign born migrants.
Kenya's boom appears to have been between 1971-1981, when their numbers rose from 58,000 to 100,000. Indians at 694,000 head the list of the top 11 nations represented in the UK, from 456,000 in 2001.
When the last census was carried out in 2011, 58% of those born outside the European Union had a UK passport, compared to 21% of those born in bloc countries; the difference is seen as reflecting the free movement rights of EU citizens.
The trend for non-EU migrants is that citizenship increases with length of time spent in the country: some 90% of those who have lived in the UK for the 30 years before the census held a passport.
It is thus those who immigrated recently, many who earn low pay but which makes a difference to themselves and the families, who would be hardest hit by the new rules.
The data does not show how many would be affected, but the figure of 40,000 would appear to be feasible.
According to 2013 data from the Oxford University's Migration Observatory , some 8.3m people, or 13% of the country's population, were born abroad.
Despite the petition, surveys show immigration remains unpopular, with nearly three-quarters of the British public favouring reduced levels.
UPDATE: The petition has reached 10,000 signatures, and counting, and will now attract a government response.
Kenya diaspora sweating over tough new UK rules