Kenyan girl on leukemia treatment needs your help.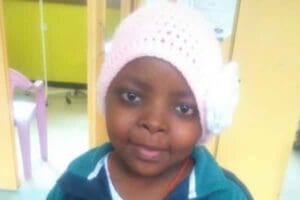 Doline is 11 years old, she was diagnosed with Leukemia in Kenya last year and now she is living in the US  where she is receiving Chemotherapy treatments. Doline has no insurance and family is buying her medications that are very expensive out of pocket.Here below is her story.
My name is Terry Kariuki-Victor and I am raising funds for my niece  Doline Wanjiku Maina's treatment for leukemia.
Doline is 11 years old and was diagnosed with Leukemia in Kenya in 2015. It has been a long journey with chemotherapy and she is finally in remission.  To ensure her continued recovery, she needs an additional one year of chemotherapy treatment that is not available in Kenya.  She is now at our house in Indiana and is being seen by doctors at Riley Hospital.  The estimated cost of treatment for one year is about  $30,000 and she is not covered by insurance. The one year treatment started today Feb 9, 2016 .
Doline is a young, bright student who prays God every day and asks Him to keep her alive, so she can continue her education like other children.
We appreciate all your prayers, support and donations for Doline's full recovery.
Thank You,
Terry Kariuki-Victor.
Click here to help- Gofundme.com