Police ban Monday Cord demo, say grenades seized en route to Kibera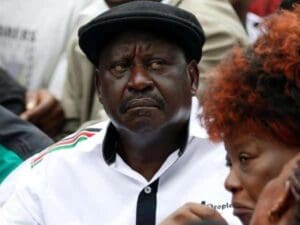 Cord demo: Police have outlawed Cord's Monday demonstration for the removal of IEBC commissioners before the 2017 general election.
Nairobi commander Japheth Koome said they had intelligence that a Pajero vehicle was to ferry grenades to Kibera on Saturday for use in the demos.
Koome told the press in his office on Saturday that police thwarted the transportation.
He said slings had also been made for attacks on the police.
Cord demo
Koome warned members of the public against going into the CBD do demonstrate, saying major arrests will be made.
The commander said he had received messages from Kenyans promising to assist police in dealing with protesters, but noted that have sufficient resources.
"I have enough officers for tomorrow's demonstration. If you have nothing to do in the city please sleep in your house," he said.
Cord co-principals Raila Odinga, Moses Wetang'ula and Raila Odinga have in the [past defied orders against the protests sayign they amounted to nothing .
"[The orders amount to nothing] because the constitution states how Kenyans should exercise their right of assembly and picketing. Nobody should lecture us on what to do," lawyer James Orengo said in April.
The leaders have accused the IEBC of colluding with Jubilee to rig elections and frustrating their Okoa Kenya referendum drive.