Diaspora Stories: Daughter Surprises Parents With An Expensive Lunch Date
We have been residents of London for more than 20 years. We thought we knew London well until our daughter came on Friday 14th October, 2016. Our daughter Margaret Njiiri surprised Mr. Seed and Pastor Jane when she visited us with a message:
"I have a date with you today. You must be well dressed and you must wear a tie Mr. Seed. The date is for 7 p.m. today." she said. We followed the instruction and a few minutes to 7 p.m. we were at the backyard of the Queen's Buckingham Palace in one of the top London Hotels where a cup of tea goes for £30 (KShs. 4,000).
This is the time we came to discover that we know little about London. We found ourselves outside a 5 Star Rizt Hotel in Green Park, London. One of the top hotels in London.
The hotel is two sections – members only and none members section. For members only section you cannot access the area without being accompanied by a member.  We are none members and we entered through the main door. As we enter there were large number of attendants welcoming the guests.
The attendants helped us to remove our coats and took them to the store which is next to the dressing room. As we waited to be escorted to the dinning room, we decided to have some photos. More later.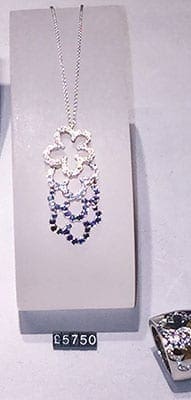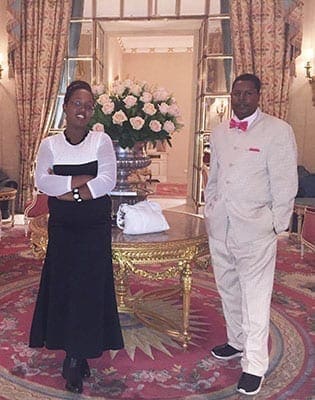 "We decided to have some photos before being escorted to the dinning room. Hundreds or jewels were displayed
along the hotel's landing area. One of the jewels was above was going for £5,750 (KShs. 750,000).
CLICK HERE TO LEARN MORE ABOT RITZ HOTEL
-Misterseed.com