EACC detectives raid Ministry of Health headquarters over Sh5bn fraud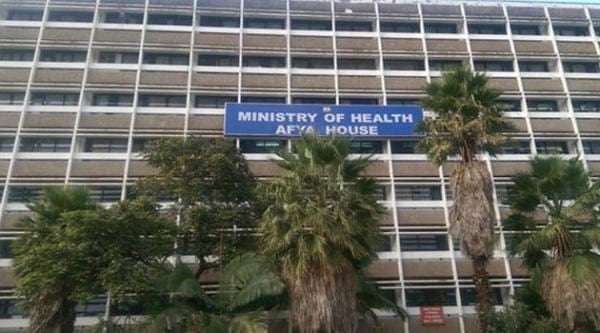 NAIROBI, Kenya, Oct 28 – Ethics and Anti Corruption Commission (EACC) detectives have raided the Ministry of Health headquarters at Afya House over the misappropriation of up to Sh5 billion.
The anti graft sleuths were searching for documents that will help them in unravelling the mystery behind the disappearance of the funds.
Following revelations of the scandal through an interim audit report, there have been calls for speedy investigations to get to the bottom of the issue.
The report unearthed what appears to be similar to the mega scandal at the National Youth Service (NYS) where the Integrated Financial Management System (IFMIS) was infiltrated and payments made to dubious companies illegally.
Health Cabinet Secretary Cleopa Mailu and Permanent Secretary Nicholas Muraguri will on Tuesday face the Senate Health Committee to answer questions on the alleged misappropriation of Sh5 billion.
On Thursday, Committee Chairman Wilfred Machage (Migori) downplayed claims that the duo had snubbed the Committee and explained that they were in possession of communication from the CS's Office stating that they were holed up in a meeting at the Ministry headquarters collecting documents to present a comprehensive picture to the Committee.
He said the 'scandal has made a miniature of the National Youth Service fraud' in which Sh791million was electronically siphoned out of Integrated Financial Management Information System (IFMIS) accounts.
Machage said the scandal is weighty and requires swift intervention to save public funds and requested the Ethics and Anti-Corruption Commission (EACC) and the Directorate of Criminal Investigation (DCI) to investigate the alleged theft.
Senate Minority Deputy Leader Abdulrahman Hassan, nominated Senators Zipporah Kittony and Senator Godliver Omondi asked President Uhuru Kenyatta to suspend Mailu and Muraguri to pave way for investigations on the saga.
Hassan called for a freeze of all assets owned by the PS and all the property to avert loss of public funds until the scandal is addressed.
Meanwhile, the National Assembly Public Accounts Committee and the Public Investments Committee will also begin interrogating the Sh5 billion theft at the Ministry of Health.
PAC Chair Nicholas Gumbo said the Committee has already demanded the documents from the Ministry
-capitalfm.co.ke