Uhuru appoints Julius Muia to head Kenya Vision 2030 for three years
Uhuru appoints Julius Muia to head Kenya Vision 2030 for three years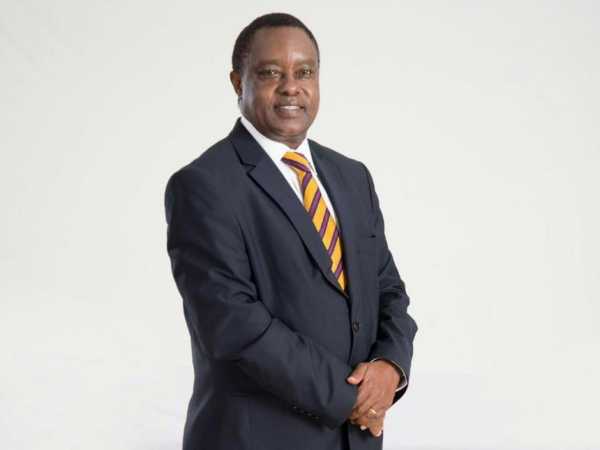 President Uhuru Kenyatta has appointed Julius Muia as the new director general of the Kenya Vision 2030 Secretariat for a period of three years.
Dr Muia replaces Mugo Kibati whose term ended in 2013; the announcement was made by the chairman of the Vision 2030 Delivery Board James Mwangi on Tuesday.
"On behalf of the Board, I am very happy to announce the appointment of Dr Julius Muia as the director general of the Kenya Vision 2030 Delivery Secretariat," Mwangi said.
"He is one of the outstanding leaders in our country with a distinguished career in private and public service. He is not only a great scholar, but an experienced administrator and a gifted visionary with a reputation for representing great ideals," he said.
Mwangi said that Dr Muia brings valuable know-how to the secretariat and will be an asset to the coordinating team.
"His knowledge of economic affairs and hands-on experience will be invaluable as we look to define more trans formative and impactful solutions as we maintain our successes," Mwangi added.
Muia has served as the secretary of the National Economic and Social Council, Office of the President from 2008.
He also a trains on leadership and teaches at Strathmore Business School.
Dr Muia, an alumnus of the University Of Nairobi School of Business graduated with a Bachelor of Commerce in Accounting.
He acquired a Masters Degree and was later awarded PhD in Finance from the same university in 2012.
Muia has previously served as the chief operating officer at HF Group, formerly Housing Finance, Unga Group Limited, Lonrho Hotels Group among many other roles in a career spanning three decades.
In his new role, the director general will be responsible for driving Kenya towards the realisation of Vision 2030.
The blueprint is the national long-term development policy that aims to transform Kenya into a newly industrialising, middle-income country providing a high quality of life to all its citizens by 2030 in a clean and secure environment.