US-based Kenyan summoned after rifle, bullets found in stolen car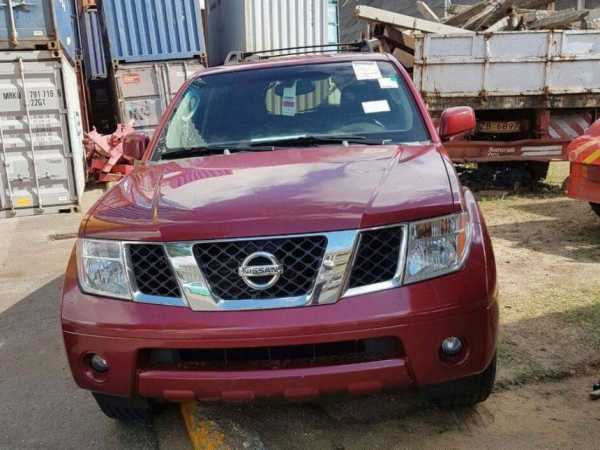 Detectives have summoned a US-based Kenyan businessman after finding a rifle and 100 bullets in a stolen car at the Mombasa port.
The weapons had been hidden in a Nissan Pathfinder that was stolen from Manchester in the US and was destined for Ethiopia.
The Star established that the car was to be cleared by a Mombasa-based businessman and driven to the Kenyan's girlfriend in Ethiopia.
Officers identified the businessman as Philip Tanui who lives in Clayton, Ohio.
A senior source within Interpol, who sought anonymity over the sensitivity of the matter, said an international warrant for Tanui's arrest may be issued if he does not honour the summons.
"It is a high profile matter involving multi-agency detectives including the DCI and the Anti-Terror Police Unit," he said. "We need to know the motive."
The new posh sports range rover whose chases number was tampered was found hidden in the container (pictured) number TGHU 3418840 at one of the CFS within Mombasa./ELKANA JACOB
Newly posted Port CID boss Juliana Muthini said they will issue a statement on the discovery once investigations are completed.
Detectives are also looking into the case of the theft of a Range Rover sports car for transportation to Uganda.
The new vehicle, whose chassis number was tampered with, was found hidden in a container TGHU 3418840 at one of the container freight station in Mombasa.
These cases follow the EACC's announcement of lifestyle audits on senior KRA and KPA officers, said to live more lavishly than Cabinet Secretaries.
"They are the ones conducting the operations of multi-billion shilling corruption syndicates at the port," he said.
Incoming Mombasa EACC boss George Ajowi said they have receive complaints of corruption at the port and almost all government Institutions.
"We will speedily conduct a lifestyle audit, issue summons and prosecute," the source said.
-the-star.co.ke