Raila Wants to Impose His Daughter on Kibra People – Eliud Owalo Claims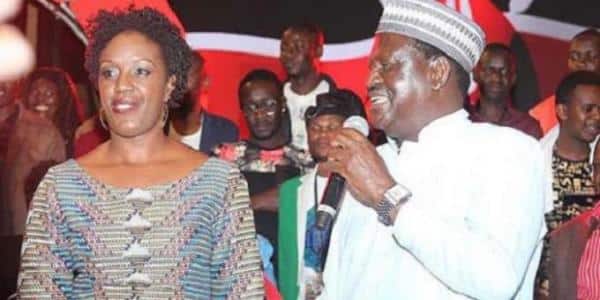 A former aide to ODM leader Raila Odinga on Thursday claimed that the former Prime Minister was trying to impose Rosemary Odinga on the people of Nairobi's Kibra Constituency.
Eliud Owalo, who was Raila's presidential campaign manager in 2013 and is now eyeing the Kibra Parliamentary seat, disclosed that there was a plan being hatched by the Odinga family to deny him the ODM ticket during nominations.
"If indeed there are such plans, then with a lot of disdain one is left wondering the rationale behind the recent invitation by the Party for prospective candidates for all elective positions to submit their applications," Owalo stated.
The aspiring MP claimed that the Orange Party had arbitrarily decided beforehand who would be given the ticket for the Kibra Parliamentary race.
Owalo urged the ODM Party to learn from their previous nominations which have been marred by chaos countrywide.
"We stand to lose moral ground to continue religiously advocating for the conduct of impartial elections by the IEBC at the national level as has been the case in the past if our own internal ODM Party primaries are either mismanaged in reality or non-existent in practice," Owalo lamented.
Speculations have been rife that Raila's daughter intends to vie for the Kibra Parliamentary seat although she has not officially announced it.
Rosemary has in the recent past been attending rallies in Kibra including fundraisers in the company of senior ODM officials.
Her spokesperson Jack Okinyi declined to comment on the issue stating that ODM would respond and handle the matter to ensure free and fair elections.
Some leaders and aspirants in the Orange party have expressed fear that ODM nominations could be rigged in favour of some people, claims Odinga has vehemently denied promising fair competition.
-kenyans.co.ke