Passenger trains for Mombasa-Nairobi high-speed Railway set to arrive in Kenya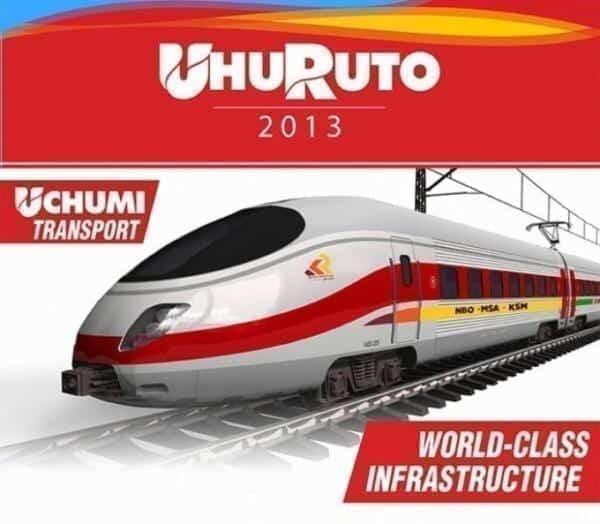 A batch of modern hybrid long-distance passenger trains for Kenya's Standard Gauge Railway (SGR), which is nearing completion, will arrive in the country in February, a railway official said on Friday.
Kenya Railways Managing Director, Atanas Maina, said the five passenger locomotives are part of the 56 locomotives expected in the country prior to the launch of the SGR in June.
"These passenger locomotives will cut down a 12-hour journey from Nairobi to Mombasa to just over four hours. Furthermore, the line will result in significant cuts in journey times between Kenya, Uganda and eventually to Kigali, in Rwanda," Maina said in a statement issued in Nairobi.
The government anticipates that incomes for ordinary Kenyans will rise substantially while the Gross Domestic Product (GDP) will increase by 1.5 percent once the 472-kilometer Chinese funded high speed railway is commissioned in June 2017.
China's Exim Bank has provided 90 percent of the financing toward construction of the Standard Gauge Railway project that will cost 3.8 billion U.S. dollars.
Maina said the ultra-modern 6,000 litres of diesel powered locomotives can run at a top speed of 158 kilometres per hour and have an overall length of 220 meters.
He said Kenya Railways will receive 40 passenger coaches which will have varying capacities with the economy class accommodating 118 passengers in each coach and 72 in the First-Class coach.
Its low-weight and optimized aerodynamic design will reduce fuel consumption substantially.
"These passenger locos will usher Kenya into in a new era: it is the backbone of our future long-distance transport system, linking up more and more, towns, cities and countries," Maina said.
He said the locomotives and rolling stock of the SGR project have been manufactured by China's CRRC Corporation Limited.
CRRC's market share is over 60 percent in China, and has also already exported locomotives, rolling stock and related products to other countries such as Venezuela, Tanzania, Guinea, Argentina, Saudi Arabia, Thailand, etc.
"With these passenger locomotives, we are crossing technical and geographic borders. The powerful engine with nominal power of up to 3,040 kW offers the traction that we need on the East African terrains," Maina said.
He said apart from an excellent interior, passengers on both First Class and Economy Class will enjoy air conditioning, Wi-Fi, social amenities and catering facilities, among other comforts.
Experts say agriculture and manufacturing sectors will be greatest beneficiaries of the SGR project.
Kenya anticipates vibrant cross-border trade in goods and services upon completion of the Chinese-funded modern railway and thus hasten Kenya's industrialization process and boost its competitiveness in a globalized world.
-coastweek.com