Kamba elders back Uhuru, says Kalonzo will be irrelevant in 2022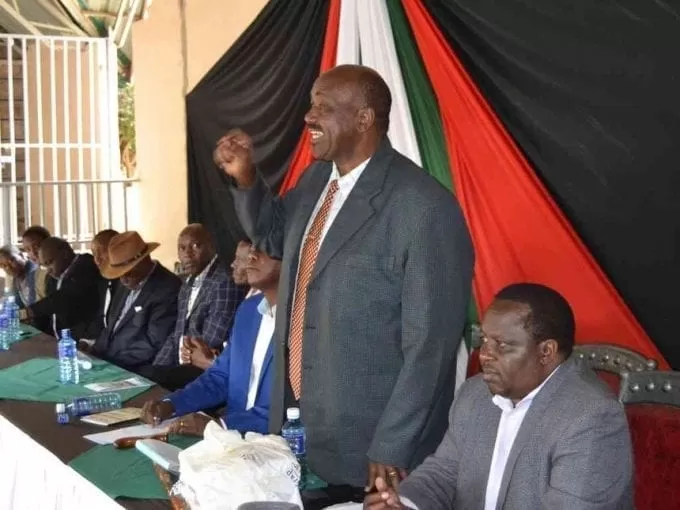 A section of Kamba elders have said they are keen on the community's journey to State House and that they regret being in the Opposition.
The Kamba clans governing council of elders said being in government will ensure more members of the community benefit.
Chairman Boniface Syengo asked all those under his leadership to support President Uhuru Kenyatta and DP William Ruto's re-election.
"The association is moving around advising people to elect leaders, especially the president, wisely," he noted during a delegates meeting on Thursday.
"We endorsed [Uhuru] as a Kamba mzee currently baptised as Uhuru Muigai 'Mutua' Kenyatta during the inauguration of the Kibwezi-Kitui-Mwingi-Meru-Isiolo road."
But the elders asked the President to tackle their community's problems, noting they have been in the political cold for too long.
They said being in government is vital as resources have been limited.
James Ngului from the Office of the President said GEMA and the Kamba elders constitution states clearly that they must support the government of the day.
He added that there is no Kamba seeking the presidency and that they cannot support Kalonzo Musyoka as NASA flag bearer Raila Odinga's running mate.
"Unfortunately Kalonzo will be irrelevant in 2022 since there will be young people seeking the same seat. Uhuru's plan is to leave Kambas in a better place politically. He is not after our votes since we did not vote for him in 2013 and yet he won. He has done a lot of development projects in Ukambani," said Ngului.
Source link-the-star.co.ke