Raila Odinga supporter in Supreme Court causes drama ahead of petition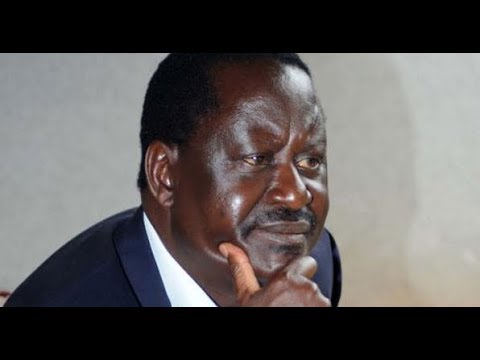 There was drama on Friday morning after an unidentified man caused a stir as he demanded to be allowed entry into the Supreme Court, Nairobi to meet NASA presidential candidate Raila Odinga.
The furious man calmed down after police officers told him that they would take him to meet Mr Odinga.
Odinga announced on Wednesday that NASA had resolved to challenge in court the making of a 'computer-generated leadership'.
He disputed the declaration of President Uhuru Kenyatta as the winner with 54 per cent of the presidential vote against his 44 per cent, alleging the electronic results transmission system was hacked to generate fake results.
"We had said we will not go to court. But with the raid on civil society and determination to silence all voices that could seek legal redress like AfriCOG and the Kenya Human Rights Commission, we have now decided to move to the Supreme Court and lay before the world the making of a computer-generated leadership," Raila said Wednesday.
He was referring to a State crackdown on the two civil society groups, which have been accused of operating without valid registration and having illegal bank accounts.
Raila added: "Our decision to go to court constitutes a second chance for the Supreme Court. The court can use this chance to redeem itself, or, like in 2013, it can compound the problems we face as a country."
In 2013, the Supreme Court rejected his petition challenging the election of Uhuru.
Raila said by going to court, they were not legitimising 'misplaced' calls by some observers for them to concede but are seeking to give those who braved the long queues in the morning chill and hot afternoon on election day
-standardmedia.co.ke