VIDEO: Sonko Address Global Forum in London,Exhibits American Accent
Nairobi Governor Mike Sonko on Wednesday expressed himself in an assumed American accent while addressing the Aids Free Global Forum in London.
Sonko most likely attributed the accent to the need to woo and impress foreign attendees who in this case included potential investors.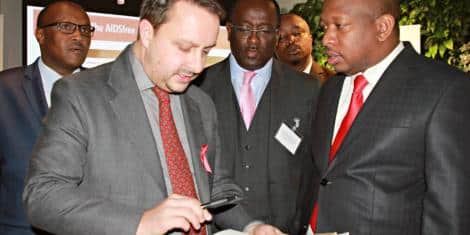 His efforts did not disappoint as the governor was able to secure Ksh 500 million grant for HIV self-testing kits to be used back in Kenya.
The funds were offered by the Elton John AIDS Foundation – a nonprofit organization based in New York City (US) and London (UK).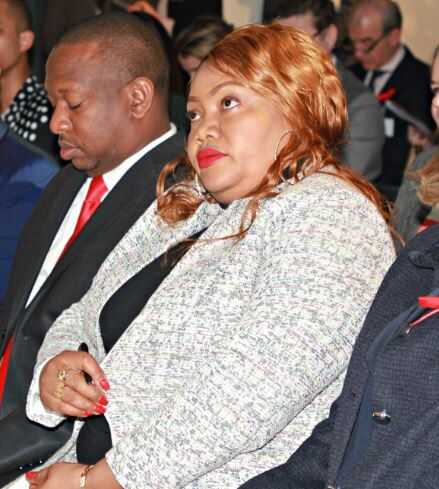 Sonko with wife and Nairobi's first lady primrose Mbuvi
Sonko was keen to inform the mostly European stakeholders at the event that his County government was focused on investing in Healthcare.
He also informed the attendees that the industry was one of the major focal point of the Uhuru administration; part of the Big 4 Agenda in addition to food security, affordable housing, and industrialization.
Sonko communicated, "I urge all of us to unite and sustain the gains we have made. Let us innovate new ways to achieve our targets of ending the AIDS epidemic by 2030."
"Only by working together as a global community can we hope to end AIDS and save thousands of lives across the world," Sonko noted.
The audience at the forum was receptive and appreciative of Sonko and his speech.
A Kenyan, however, could not decline to note that the popular governor put a twist on his tongue to adopt an accent that is not common in Kenya.
Watch the video below

By ABEL AGORO