Two Kenyan lawyers wanted by ICC to know fate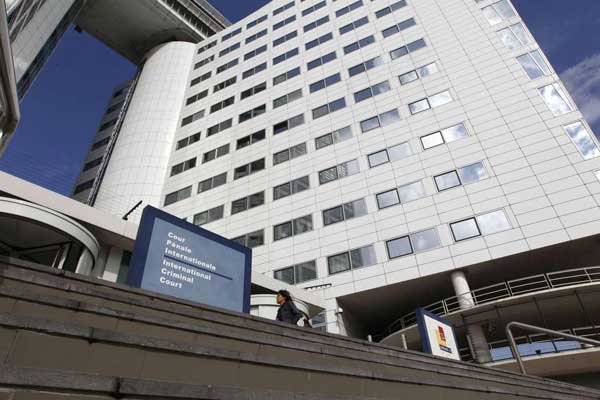 Two Kenyan lawyers wanted in The Hague over allegations of trying influence International Criminal Court (ICC) witnesses will know their fate Wednesday.
Lawyers Paul Gicheru and Philip Kipkoech Bett, are fighting the warrants, which were issued by the ICC on 10 March 2015. Director of Public Prosecutions Keriako Tobiko later sought to enforce the warrants before the High Court.
The two, however, moved to court and temporarily stopped their arrests, pending the determination of their case.
Mr Gicheru and Mr Bett are accused of blocking the administration of justice by allegedly corruptly influencing witnesses in the case against Deputy President William Ruto and former radio presenter Joshua Sang.
While issuing the warrant two years ago, Pre-Trial Chamber II found that there are reasonable grounds to believe that two are criminally responsible for offences against the administration of justice, by trying to influence the prosecution witnesses.
But the two argued before Justice Luka Kimaru that the case can be tried here in Kenya and the warrants are flawed because Mr Tobiko did not make an independent evaluation of the warrants, but was simply asking the court to execute it on its face value.
The arrest warrant lists six counts against Mr Gicheru and four against Mr Bett. It is alleged that the two attempted to bribe the witnesses between April 2013 and September 2013.
The two are alleged to have bribed or attempted to bribe six prosecution witnesses, offering them each between Sh500,000 shillings Sh5 million, so that they could withdraw as witnesses. These bribery allegations are offenses under Article 70 of the Rome Statute.
Another Kenyan, former journalist Walter Baraza, is fighting extradition to The Hague, following a similar application. The case by Mr Barasa, who is fighting his extradition, is pending before the Court of Appeal.
Mr Barasa has faulted Interior Cabinet Secretary, the Attorney-General and the DPP saying they contravened the law when they called for his arrest on accusations of interfering with the administration of justice.
Source link-nation.co.ke