2017 Politics Tore My Family Apart Say Gladys Wanga
2017 Politics Tore My Family Apart Say Gladys Wanga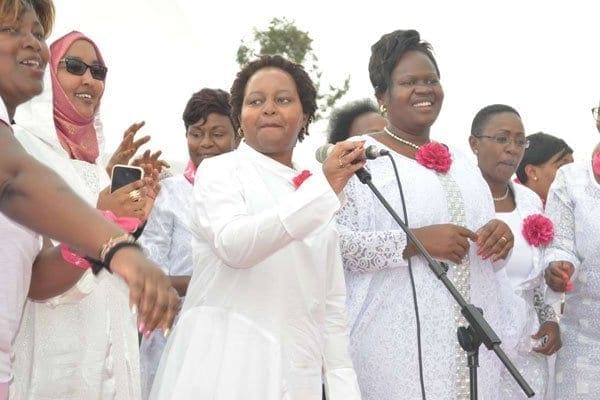 No one probably understands the drama resulting from political tension at home better than Homa Bay Woman Representative Gladys Wanga and her husband George Wanga.
The couple sat on opposite sides during the ODM nominations and the August 8 elections because of their conflicting political convictions over the Homa Bay gubernatorial seat.
In the contentious gubernatorial race, Gladys was a staunch supporter of Governor Cyprian Awiti, while Wanga threw his weight behind Awiti's main rival and immediate former Kasipul MP, Oyugi Magwanga.
Magwanga came second after Awiti in the race that attracted four candidates. During the campaigns, Gladys was one of the top strategists who propelled Awiti's campaigns. On the other hand, Wanga led Magwanga's campaigns in the county.
In Rangwe Constituency, where the couple hail, each struggled to stage campaign rallies to ensure their preferred candidate got the highest number of votes.
After the hotly contested election, Gladys had to clear the air about rumours that their marriage was on the rocks.
She assured her electorate that she is now in good terms with her husband after their political differences became a public affair.
"We have to admit that the gubernatorial race in this county polarised many families, including mine. But we have got a solution and everything is now smooth in my family," said the legislator.
The Woman Rep told area residents to iron out their differences, which emerged in their families over the gubernatorial race. She told them to emulate her family as an example.
2017 Politics Tore My Family Apart Say Gladys Wanga