Confessions from Kamiti: Why I killed my wife as my kids watched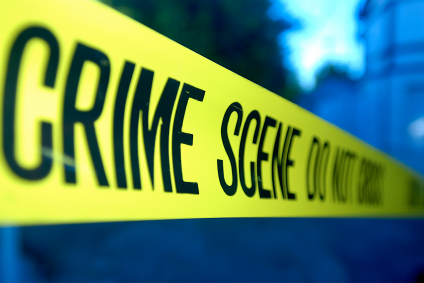 "It was on Sunday in 2006 and my wife left home at 10am for church. She came back at 1pm and prepared lunch and after we ate I left for my chama. When I came back home at 9pm, the gates were locked and I decided to climb over the wall because I thought they were asleep.
Dogs started barking and I saw a man coming out of my house half naked. I later came to realise that it was my farm worker and a friend. When I asked her what the man was doing in my house, she told me to stop asking silly questions.
I felt humiliated and grabbed her by the neck, strangling her to death as my kids watched," he told The Nairobian.
"This was the woman I married in church; the mother of my kids whom I sacrificed a lot to give a good life. When I saw that man coming out of my house, my blood started boiling and there was no doubt in my mind that he was sleeping with her.
After he escaped, we argued and I felt insulted. I recoiled at the sight of her helpless body on the floor. I didn't escape, in fact I screamed for help and the neighbours came. Later I turned myself in at Kiserian Police Station before being transferred to Rongai Police Station," he said.
After this incident, Kinyanjui was remanded at Industrial Area before being sentenced to death on being convicted for the crime. His life now is that of tough survival at Kamiti Prison, where he has served five years of his death sentence.
"That man used to be my farm worker and sometimes I would find him at my place yet I had no idea he would stab me in the back," he said.
Kinyanjui, a father of three, was 31 years when he killed his wife in Ngong, Matasia.
Before his imprisonment, he was a carpenter and sometimes he would sell his borehole water to neighbours. He also did a bit of farming.
He explains: "I was angry and now I feel guilty for what I did. I denied the offence in court but I realised that I made a terrible mistake because my children saw me."
Kinyanjui hopes that they will one day forgive him and accept his confession.
"There was no way I could dispute the evidence given by my children who were the key witnesses in court because deep inside my heart, I knew what they were saying was the truth. It was painful because they witnessed everything."
"I have undergone a series of counselling mostly in anger management and self-acceptance in order to move on. Right now, I feel relieved because my wife's family has forgiven me and they visit me regularly. That gives me peace of mind. I know it was difficult for them to forgive me but because of God's mercy, they have managed to find it in their hearts to forgive me," he said.
He claims that his father-in-law who is a preacher has been of great support since his imprisonment. He says he does not condemn him for killing his daughter, but has instead showed him love.
"He visits regularly and gives me counselling, that gives me courage and sometimes I can't help but cry because I never thought that I was worthy of forgiveness. I don't deserve their love and I don't even know how my children will react the day they will see me. They have never visited me but I do understand because the picture they saw is still fresh in their minds."
"Never act in anger, if you're in a situation where you are angry, please just leave because you might do something foolish that can get you in trouble," he advises.
Kinyanjui is a carpenter in prison where he also trains fellow inmates.
"Carpentry is in my blood. I train my brothers how to make stools, sofa sets, cupboards and other furniture. Back then carpentry was a profession and when I found myself here I decided to give back to society because that's what God expects us to do."
Kinyanjui met Damaris at PCEA church in Upper Matasia, Ngong during a church service in 1997 .They later got married in 1998.
"We were happy and everything was going well for us. Our businesses were doing well. I used to own several parcels of land where I would do farming and take my produce to Ngong market. We wedded in church on November 30, 2002. She was my first love and that's why I failed to understand why she would do that to me after eight years of marriage. If you have ever loved someone, you would know what I'm talking about. I'm a teetotaller and I did everything to please her," said Kinyanjui.
-sde.co.ke