Death Announcement For Peter Mutinda Nzioka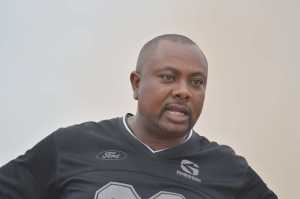 It is with great sorrow and acceptance of God's will, that we announce the promotion to glory of Mr. Peter Mutinda Nzioka (AKA Vetelo), beloved brother of Francis Joseph Nzioka and brother in-law to Alice M. Joseph of Annandale, VA on Sunday, December 3rd, 2017 after an untimely car accident.
Mr. Peter Mutinda Nzioka is the son of Juliana Syokau Nzioka & David Nzioka Kitili.
He is also brother to Syombua Muema, Mwikali Mutua, Munee Mumo, Kalee Michael, and the late Clara Ndunge, all of Kenya.
Uncle to Doreen Joseph, Franklin Joseph, Cecilia Joseph, and Samuel Joseph, all of Annandale, VA. Husband to Irene Koki Musyoki of Kenya. Father to Leon Mutinda (Kenya), and Barbara Mutinda (Kenya). Please remember Mr. Nzioka's family in prayers.
You are invited for prayers and support for the family on Saturday 9th December 2017 from 5:00 pm at 7458 Covent Wood Ct. Annandale, VA 22003
For more information please contact:
Alice M. Joseph (703) 618-0032
Francis J. Nzioka (703) 618-4866
Clive Mutunga (703)868-1320
Pastor Boniface Kanani (240)370-9753
Chris Kieti (301)675-5504
CashApp: AliceJoseph
Bank of America Account #: 004351618888
Routing Number: 051000017
Thank you and God Bless you.