Miguna Miguna denied entry after refusing to apply for Kenyan visa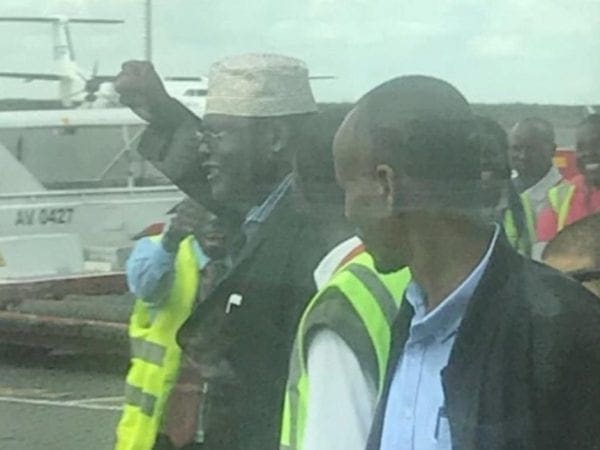 Miguna Miguna has been denied entry into the country after he refused to apply for a visa that grants him legal stay in Kenya.
Immigration officials have barred the self-declared NRM General from exiting the airport clearance area unless he applies for the visa.
A source at the airport says Miguna has forced his way past immigration clearance area after a heated exchange but has again been barred at the luggage area.
He arrived at 2.30pm from Toronto, Canada where he was deported on February 6 via Emirates EK19.
None of the high-ranking opposition leaders is at the airport to receive Miguna.
However, Miguna's lawyers Nelson Havi and Cliff Ombeta are at the airport.
Some officials from the KNCHR are also within to facilitate his clearance.
Miguna was deported to Canada on February 6 after a dramatic arrest and detention for his role in the mock swearing-in of Nasa leader Raila Odinga as the People's President.
He has been vocal about the rights of the people and the "despot" that President Uhuru Kenyatta is but Raila and Uhuru have since signed a peace and unity deal.