Kenya's Douglas Mwangi feted at Buckingham Palace for slum project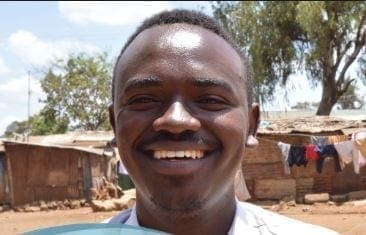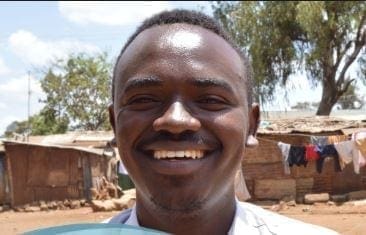 Douglas Mwangi has been recognised for his outstanding efforts in reducing illiteracy and poverty in his community.
The founder of Oasis Mathare received the Queen's Young Leaders Award at Buckingham Palace, London on Tuesday.
Mwangi's organisation offers entrepreneurial and IT skills to unemployed young people, including teenage mothers.
"It's such a huge honour to receive an award from Her Majesty The Queen of England for the work I'm doing at home in Kenya….Being part of the Queen's Young Leaders family is really exciting and I'm looking forward to seeing what the future now holds," he said.
The award includes training at the prestigious University of Cambridge and a £200,000 (Ksh.26million) Legacy Fund.
The fund will enable all the 240 young leaders and 282 runners-up to apply for grants to boost their work back home.
"In this rapidly changing world, it is heartening to meet so many inspiring young people gathered here today, who have already stepped up as leaders and improved the lives of so many people across the Commonwealth. You are the hope and optimism the world needs and we will all do whatever we can to support you in it," Prince Harry said on Tuesday.
He was accompanied by the Duchess of Sussex Meghan Markle.
The awards program was set up to honour the Queen for 60 years of service to the Commonwealth and is now in its fourth and final year.
It celebrates young leaders from Commonwealth countries who are finding solutions to global issues such as climate change, food scarcity, gender-based violence, mental health, and access to education.