Patel Dam owner, other officials to face manslaughter for 47 deaths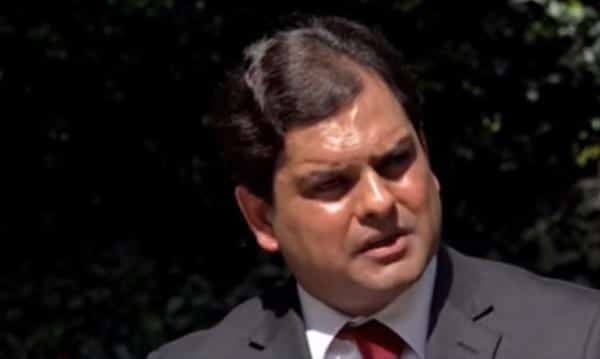 Patel Dam owner Mansukh Kansagara and the General Manager Vinoj Jaya Kumar will now face manslaughter charges over the recent tragedy in Solai where 47 people died.
Director of Public Prosecutions Noordin Haji says the officials will face various charges for their alleged omissions or commissions that led to the tragedy that also displaced hundreds of people from a village nearby.
Haji has already directed the Directorate of Criminal Investigations to arrest and arraign the suspects in court.
"I have given consent to the DCI (George Kinoti) to immediately cause the arrest of all suspects," the DPP said in a statement. "My office is preparing to have the various suspects arraigned in court to answer the charges."
The charges include neglecting official duty and failing to prepare an Environmental Impact Assessment report.
According to the DPP, detectives in their probe discovered that the dam's construction was done by unqualified staff using the farm equipment leading to construction and design flaws.
The dam's water was being supplied by the Watkins Stream, which was abstracted completely by the owner.
The water permit in respect to the dam, which expires on December 5, 2018 was irregularly issued.
There was failure by the owners, NEMA and WRA to ensure environmental compliance.
"Upon review of the file, I have established that there is criminal culpability on the part of WRA, NEMA and County Government officials entrusted with the mandate of inspection, monitoring and control of the safety of dams," the DPP asserted.
Other than the owner of the dam, others who will be arrested and arraigned in court include, Winnie Muthoni Mutisya (Water Rights Officer, WRA), Tomkin Odo Odhiambo (Sub-Regional Manager, WRA) and Jacinta Were (Assistant Technical Coordinator Manager Water rights WRA).
Others are Willie Omondi Were (NEMA, Nakuru County Director of Environment), Lynnete Jepchirchir Cheruiyot (NEMA, Environmental Officer, Nakuru County), Johnson Kamau Njuguna (County Director of Water, Nakuru County Government, and Julius Kavita (Sub-County administrator).
On Wednesday, Senators in the ad-hoc committee investigating the Solai Dam tragedy shrugged off attempts by unnamed individuals to intimidate them.
Led by the Committee Chairman Mutula Kilonzo Junior, they told a news conference that some unknown parties had in the past two weeks been trying to contact them with a view of compromising the outcome of their probe.
Nakuru Senator Susan Kihika in whose county the tragedy occurred vowed not to ensure justice is delivered to affected families.