William Ruto Is hijacking CS's Work For Political Gains-MP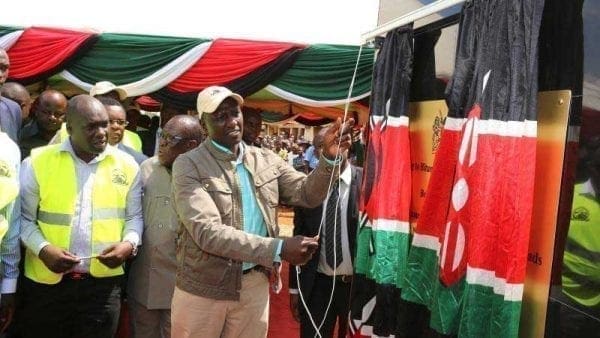 A member of parliament has claimed deputy president William Ruto has literally taken over the work of the Transport Cabinet Secretary James Macharia.
He was reacting to Ruto's recent and frequent visits to Coast, especially in Kwale where he has launched and promised road projects.
On Saturday Ruto visited Kwale and Mombasa on a development agenda against a backdrop of criticism that he was using these trips to promote his 2022 presidential ambitions.
"As we walk with the leaders from Coast and other regions, we are not loitering. We are walking to deliver development to Kenyans. So let us put the political race off and focus on the development race," Ruto said on Saturday.
But Changamwe MP Omar Mwinyi on Monday claimed the DP is trying to micro-manage and manipulate cabinet secretaries for his own political gains.
Mwinyi maintains DP was either meddling with the CS's docket or the latter was sleeping on the job, giving Ruto a chance to ran the show.
"A whole Deputy President has been seen opening roads projects in the country which is the work of the transport ministry officials,'' he noted.
He would poke deeper and ask why Ruto had settled for even 'small projects' which traditionally was the preserve of cabinet secretaries.
He was speaking during a fact finding tour at the Bomu Primary and Secondary schools in Changamwe constituency, Mombasa county.
The legislator challenged cabinet secretaries to step up on their roles and not let politicians prey on them for political gains.
"There are more important duties in Ruto's docket that he can perform instead of burdening himself with unnecessary commissioning of roads projects in a docket under an able CS," he said.
Ruto at other fora has defended himself saying he has a constitutional right and duty to inspect and launch projects including road works.
–