OPTIVEN Foundation Partners with Cometogether Widows & Orphans Organization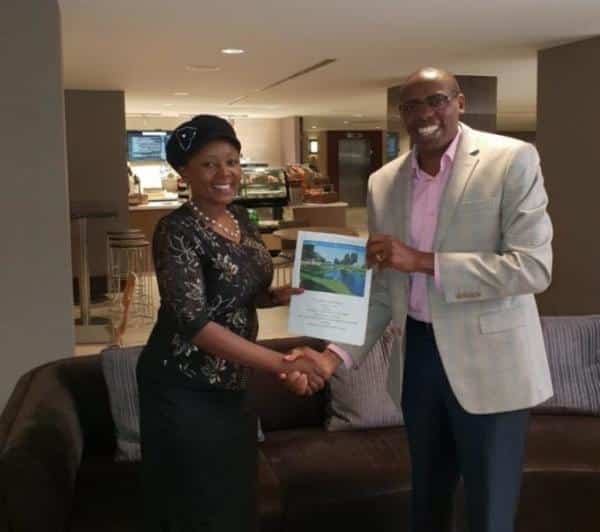 Optiven Foundation, the Kenyan based social wing of leading real estate firm, Optiven Group, has just entered into a partnership with Cometogether Widows & Orphans organization.
Optiven Foundation has been sponsoring hundreds of orphans to access schools as well as assisting hundreds of more children affected and infected by the HIV scourge to access medicine and better accommodation.
Cometogether widows and orphans organization is headed by *Dianah Kamande* who is herself, a gender based violence survivor. The organization has a big vision of social justice, happiness and prosperity of widows, survivors of gender violence and orphans in Kenya.
The two Foundations will now be working together to help even more women and orphans who desperately need basic help in the society.
George Wachiuri, the Chairman and Trustee of Optiven Foundation who is known for his Philanthropic initiatives expressed confidence that this partnership will help reach out more needy cases in the society. He was speaking soon after the joint meeting between the two Foundations, just held in Raleigh North Carolina, USA.
The newly established partnership will cover the following areas:
1. Joint support to the St. Charles Lwanga facility in Muranga County.
The two Foundations will be providing sanitary towels, boys boxers, socks, toothpaste, shoe polish, tooth brushes and shoe brushes plus other basics. The Foundations will also be partnering to offer inspirational talks to the students.
2. Identifying needy widows who are in need of better housing and construct free houses for them as a way of restoring their dignity.
3. Widows event in Kimende, Kiambu County. We will give 100 Bibles to the widows, reading glasses and support their Economic Empowerment project – Table banking.
"The year 2018/19 will be time for us to support more orphans and more widows who need the very prerequisite help in our society," says Mr Wachiuri
If you wish to be part of this transformative vision, welcome on board.
*Contacts*
+254 724 578 034
*Optiven Foundation*
+254 718 776 033