Elachi: I can only fly on first class due to a medical condition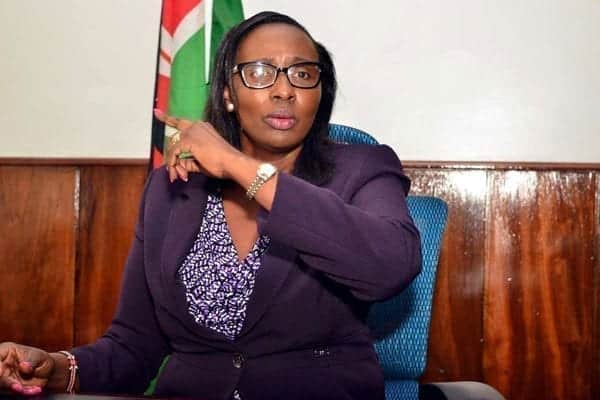 Nairobi county assembly speaker Beatrice Elachi on Monday September 10 said she has a medical condition that only allows her to travel using a first class flight.
Speaking at City Hall concerning allegations that led to her impeachment, Elachi said the condition has prevented her from travelling a lot.​
"So even in the senate, because of that medical condition, and that is why I never used to travel a lot and even here I have not traveled a lot and it's because of that. I don't want to talk about it but even in the senate they would pay because of my condition, it's not because you want prestige, no, because even business class is prestige already," said Elachi.
Drama later occurred at the City Hall after Members of County Assembly (MCAs) tried to physically eject her out of the office following last week's impeachment.
Teargas was lobbed at the City Hall as the MCAs broke the office doors in an attempted to evacuate her.
Waithaka MCA Anthony Kiragu tabled a motion listing various violations of the Constitution, Leadership and Integrity Act 2012, as well as the Powers and Privileges Act, 2017, as the reasons for Elachi's impeachment ouster.
"Regretting that the conduct of the Hon Beatrice Elachi, through her actions and omissions, has caused the assembly great embarrassment and brought the office of the speaker into disrepute, contrary to the gamut of laws on conduct of State officers of her calibre, this assembly resolves to sanction and remove the Hon Elachi… pursuant to Section 11 of the County Governments Act, 2012," said Mr Kiragu.