I know Sharon Otieno's killers – Migori Governor Okoth Obado
I know Sharon Otieno's killers – Migori Governor Okoth Obado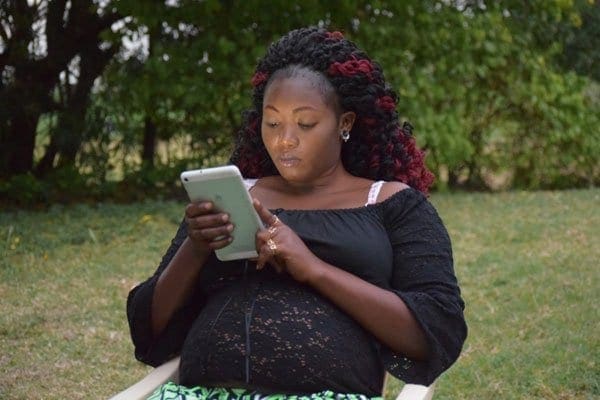 Migori Governor Okoth Obado was planning to build a house for Sharon Otieno, the slain university student.
According to the county boss, his wife, Migori First Lady Hellen Obado and the family, were aware of the plans, The Nairobian can reveal.
We have also learnt that hours after Sharon's body was found in a thicket within Wire area of Oyugis, Obado was spotted at Jogoo House, the police headquarters in Nairobi, ostensibly to meet Inspector General of Police Joseph Boinnet.
The police boss neither responded to phone calls nor a text message sent to him enquiring about the purpose of Obado's visit on that fateful day.
Cliff Ombeta, the governor's lawyer told The Nairobian he was in the dark about the Jogoo House visit.
"I am not aware, unless I find out from the client then come back to you," said Ombeta.
Obado has since been questioned by investigators in the murder and The Nairobian is privy to parts of his statement to the detectives.
One is that Obado revealed to detectives that his woes were the work of his close associates.
He challenged the police to dig into the conduct of his personal assistant Michael Oyamo and former Kanyadoto MCA Lawrence Mula in the macabre murder of Sharon Otieno, a medical records diploma student at Rongo University in Migori County.
According to Obado, Oyamo and Mula were using journalist Barrack Oduor as a pawn in an extortion ring.  Obado also revealed to investigators that he planned to acquire land on which to erect a house for Sharon in Migori.
She, however, wanted a house in Nairobi and not Migori. A painter in Homa Bay town told The Nairobian that Sharon had promised to offer him a job once construction of her house in Nairobi commenced.
"She hinted to me that there was a palatial house to be built in Nairobi. We had agreed that she would give me the contract of painting it," said the artisan.
Obado also disclosed that he first met Sharon in November 2017 when she called him requesting for a job. Instead, a love affair blossomed, but which later turned sour when she got pregnant.
In April this year, Obado "sat down members of his family and informed them of his intention to buy land and build a house for Sharon within Migori County," a source close to the investigations told The Nairobian.
Our source revealed that Sharon was initially hesitant about the idea, preferring to have the house in Nairobi instead.
"Sharon was being pushed by people close to her and the governor," our source added. Sharon's mother, Melida Auma, disclosed that her daughter had been promised a tender by the county government.
"My daughter told me she was going to meet Governor Obado's aide Michael Oyamo to discuss a tender she was to be given, but she did not return home. I later learnt of her death," said Melida.
She said her daughter's relationship with Obado was no secret, and that she had come across text messages between the two in a phone belonging to the deceased.
"I became aware of their relationship after reading some of the messages in Sharon's phone. The messages were about their love affair, but I cannot quote them verbatim because I handed the phone to the police," she said.
Obado's lawyer, Cliff Ombeta also stated that the love affair was not a secret and that "the pregnancy was not a problem to the governor" since he had agreed to assist if the baby was confirmed to be his.
"There is nothing to gain out of her death… what the police need to do is find the killers and not who made her pregnant. Sharon needs justice, sincerely, but let us do it professionally and within the law, not through public lynching," Ombeta cautioned.
On the fateful day Barrack and Sharon were kidnapped, Obado was in Nairobi holding a meeting in Karen, according to a source privy to the governor's statement taken in Kisumu.
Barrack said Oyamo had invited him and Sharon for a meeting with the governor in Migori to iron out their differences over her pregnancy.
But our source indicated that "on the said date of September 3 of the alleged meeting, the governor was in Nairobi."
Obado feels betrayed by Oyamo and Mula and claimed that the two were using Sharon to extort him.
Our source further indicated that upon realising that the governor was no longer interested in releasing money to be 'forwarded' to Sharon, Oyamo and Mula allegedly roped in Barrack, whose role was to expose the affair.
"The governor told investigators that on August 1, he met Oyamo, Mula and Barrack over his affair with Sharon," our source explained.
The governor, according to the source, did not see the need to pay money for an affair that was no longer a secret, because even his wife and children were aware of it.
The governor has denied that he sent Oyamo to arrange for the meeting between him, Sharon and Barrack.  Apparently, he was pissed off because of the attempts to extort him.
"The governor had been made aware of the extortion plan. Sharon had sent him a text message indicating that she was being pressured to get money from him," said the source.
The governor's statement seems to implicate his PA and the former MCA, both of whom have recorded statements with the police, but The Nairobian was unable to establish what they told investigators in their respective statements.
When he held a brief press conference, Obado claimed he fought off extortionists who attempted to cash in on his relationship with Sharon.
"I have nothing, absolutely nothing, to do with the brutal murder of Sharon," said Obado, who was accompanied by his wife, daughter Eve and son Jerry.
The Nairobian has learnt that the governor's phones have been confiscated by detectives probing Sharon's murder. Her body was found on September 4, a day after she went missing after being abducted together with Barrack. According to the journalist, he survived by jumping off the kidnappers' car.
I know Sharon Otieno's killers – Migori Governor Okoth Obado