Uhuru's housing plan: How Sh3m could afford you three-bedroom house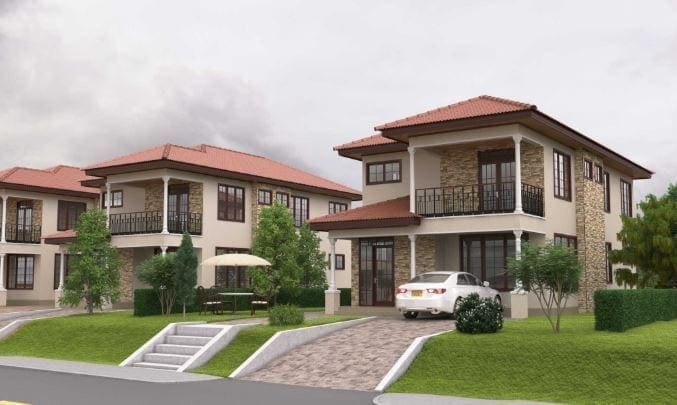 As details of President Uhuru Kenyatta's half a million housing plan that has rattled many employees take shape, the homeownership markets may be in for a rude shock if the State implements its raft of proposals.
The new home ownership plan could also redefine Kenya's landscape. Though doubts linger at the viability of the ambitious project, especially on the ability of the State to draw in the private sector, the project' success could alter sectors of the economy.
Banks which have been eating into mortgage rates may soon face drastic price disruption as the Government moves to cap lending rates under the affordable housing initiative.
Principal Secretary Housing and Urban Development Charles Hinga said the State will lock beneficiary banks of cheap onward lending from the Government at 10 per cent.
"Through the National Housing Development Fund and the Kenya Mortgage Refinance Company (KMRC) we are going to offer you a 10 per cent fixed interest for over 20 years," Mr Hinga said.
Banks hold about 78.4 per cent of mortgage loans in Kenya on variable interest rates basis compared to 62.1 per cent in 2016. And as opposed to 20 years repayment period, currently, the average loan maturity is 11.9 years.
Charge market rates
The Ministry says that KMRC has received World Bank funding in addition to State funding. This will defeat its purpose if lenders are allowed to charge market rates thus forcing the State to cap mortgage rates.
The preaching PS who would easily sell you a dream turned to the National Housing Corporation, urging it to lower lending rates when funding rural homeowners under the scheme.
"Rural homes will get funding from NHC at 13 per cent, but that is too high so we are going to fix it," he said. Banks have been content with a small circle of premium homeowners and their own employees to limit risk thus avoiding the larger market.
"Almost all banks were offering mortgage loans for both their staff and customers. However, the number of institutions offering mortgages to customers was 31 in 2017 as compared to 35 in 2016," CBK said in the Annual Banking Supervision report.
This has constrained the mortgage lending market to 26,187 mortgage loans in the market in December 2017 up from 24,059 in December 2016. The rates remain high even though this segment is fully backed by a physical house, land title and valued property.