UHURU HAS NEGLECTED CENTRAL PROVINCE DECLARES MOSES KURIA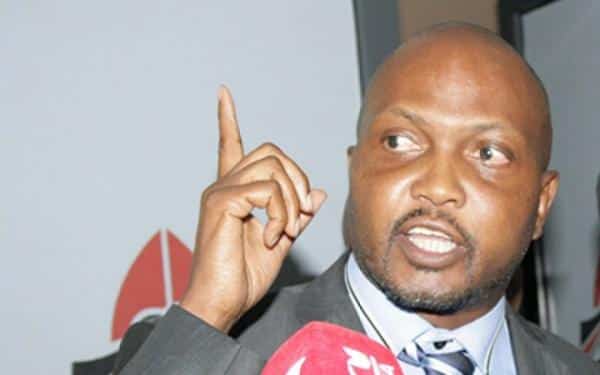 Governor Waititu Fires Moses Kuria's Brother after the verbal attack: In his speech during New Years Eve, a tipsy looking Moses Kuria accused President Uhuru Kenyatta of neglecting central province while concentrating his efforts elsewhere.
He pointed out that Uhuru is only interested in opening big projects in other parts of the country but when it comes to central it's only handing out rehabs certificates.

He was immediately attacked in a twitter by former Kiambu Governor William Kabogo for publicly attacking the president but Waititu wasted no time and swiftly sacked his brother John Ngigi Kuria from the County Government.
The sacking came after a video appearing on Youtube, where Kuria said that the Central Kenya people are only used during voting period while other regions reap the benefits.
He said that Kikuyu's are tired and will not be used during the next elections to vote for people who will not help the community a statement that did not amuse Baba yao and the former governor Kabogo.
Kuria remarks may appear as a direct challenge to Uhuru Presidency and if we look carefully at the developments taking place in the country, there are no new projects but the same projects that were initiated by the Kibaki Presidency.
The lap top project that was a top priority was never fully fulfilled and it appears like the 2022 Presidential campaign has taken center stage and no tangible developments will be achieved during the remaining period. (big 4 Agenda cannot be accomplished with the current campaign mood)
Every week the leaders are only interested in knowing who and who is being buried somewhere, who is getting married,  and all appear to give support to the candidate they want to take over from Uhuru.
They are so vocal and it is evident that we can start seeing same drama that was there during Moi era.
Kabogo in Kiambu will take over as the late Kariuki Chottara. Kimani Ichung'wa will be the late GG Kariuki Moses Kuria will be the late Kuria Kanyingi , Kiharu MP taking over as Kamotho,  A reincarnation of Njiru in Kirinyaga , and there will be a new Sharrif Nashir a new Ole-Ntimama and so forth.
All mind puzzling political game defending the Presidency while popularizing whoever will be in power and in the case of the above mentioned, Ruto.
Development or no development the mentioned will make sure they are the power brokers for their community.
Politics of popularizing individuals and giving no chance to the candidates to come up with their manifesto to sell to the electorate is a sad thing in a country with many educated individuals that are not given a chance to lead.
Singing choruses of who to lead Kenya does not give people a chance of deciding for themselves who to choose as a leader.
It would be worthwhile if the Government can halt politics and concentrate on streamlining the current judiciary that is a laughing stock, restructure an independent and trustworthy electoral body and then stamp out corruption.
If they can concentrate on those three things, then they will leave a legacy more important that building a railway line, more than building bridges, more than building roads as all Kenyans will cast their votes knowing very well that their votes will be counted.
We fail because we do not try!
D.K. Gitau
President
Kenyan Parents in USA