Death Announcement for Esther Wanjiku Wairia mother to Dennis Wairia of Baltimore MD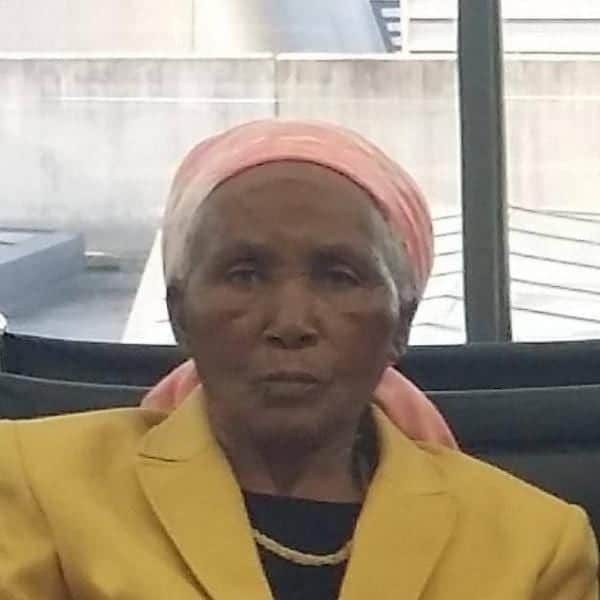 We announce the promotion to glory of Mrs. Esther Wanjiku Wairia. She passed on February 11, 2019 in Kenya. She was mother to Dennis Wairia, Gilbert Wairia
and
Nancy Muiruri, mother in law to Susan Wairia, Paul Murimi, Nancy Murimi, and Lilian Gichuhi.
Auntie to David Kimari and Stephen Kimari. Grandmother to Arnold Wairia, Savannah Wairia all of Baltimore, Maryland.
Family and friends will be meeting at their home daily from 6:00pm to comfort them.
The  address is 1213 Dahlia court, Bel Air, MD 21014. Memorial service will
be
held on Saturday February 16, 2019
at
4:00pm at Elimu Center, address 9600 Pulaski Hwy, Baltimore 21220.
For financial support, you may cashapp:
1.Dennis Wairia $DENNISWAIRIA 443-676-4668
2. Gilbert Wairia $MAINAWAIRIA 443-799-6771
3. Susan Wairia $SusanWairia  410-585-5329
For more information,
Contact the following:
1. Pastor Samson Onzare 4438244050
2. Rev. Dr. Paul Mukundi 4435544235
3. Pastor Peter Mwatha 4109523005
4. Nahashon Muregi 4438450300
5. Anthony Kangethe 4435703010
6. David Kimari 4433261759
7. Paul Murimi 4434211236
8. Stephen Kimari 4435272973