Diaspora Stories: Bad English Kamba tranlation spoke of my future in America
HOW A MISHEARD MESSAGE HAD A SIGNIFICANT IMPACT IN MY LIFE
Diaspora Stories: Bad English Kamba tranlation spoke of my future in America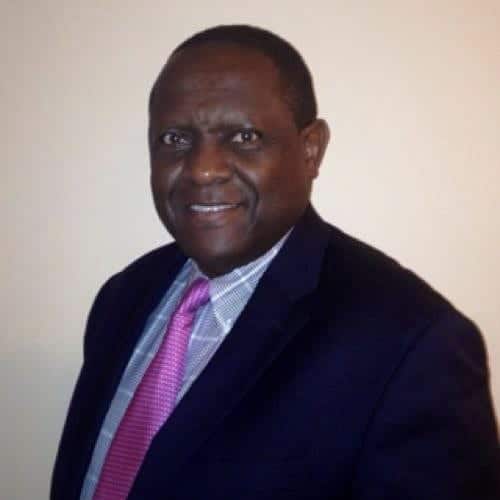 My childhood home was near Kanzalu Catholic Church in Kangundo, Machakos. The establishment of this church owes a lot to my late father. The rival AIM (African Inland Mission) regarded Kangundo as their sphere of influence and that the establishment of a Catholic Church in the area would be an intrusion in their territory. The District Native Council in Machakos would also never approve a transaction for the Catholics to buy land to set up a church in Kangundo. Amidst great opposition by the African Inland Mission and local colonial administrators, my dad first acquired the land on which the Kanzalu Catholic Church stands in his name and later transferred it to the church.
As a first born of parents who were teachers and staunch Catholics, I kept very close to them, not only obeying them but also listening what they told me and what they discussed among themselves every day. The Catholic priests at the church and Catholic nuns at the convent and health center were also very close to my parents. Above all, my parents participated in all major functions at the church.
Additionally, a great friend of my dad, Rt. Rev. John Joseph McCarthy, was appointed in 1953 the Catholic Archbishop of the Archdiocese of Nairobi which covered what we know today as Nairobi, Kiambu, Machakos and Makueni districts. The most memorable function that the archbishop performed at our church in the early days, after his appointment, was to officially open and bless the newly built Kanzalu Catholic Church in 1954. Other engagements which the archbishop used to oversee included to administer the sacrament of confirmation at the church on a yearly basis. My dad would interpret the archbishop's Swahili homilies into Kikamba language during such visits.
One evening after the archbishop's visit, I eavesdropped a discussion my dad had with my mom and thought I heard my dad tell my mom……."John, Joseph Makathi"  (this translated in Kikamba means John, Joseph will go far away). However, my dad was telling my mom that the name of the archbishop was "John, Joseph McCarthy". After their discussions and when I knew my dad was not near I quickly went to my mother and asked her…….."where will I (John) with my brother Joseph go?" My mother wondered and asked me ….why? what makes you think this? I told her that I overheard my dad tell her…"John, Joseph Makathi". My mother laughed and brushed this off and did not tell me anything about it anytime I brought up the topic. What is significant is whether I misheard the archbishop names or not, the conviction that 'John, Joseph' 'makathi', (they will go far away) stuck with me and seemed true as both my younger brother Joseph and myself came to the US – (will go far away). This is a confirmation that whatever we tell our subconscious mind works for us to achieve whatever goal we implant in our minds.
The concept of psycho-cybernetics – the author in "Life Lessons of an Immigrant" discusses how our mind and our nervous system work together to make us succeed or fail depending on what goals we set.". Get your copy of Life Lessons of an Immigrant from www.Amazon.com. Also visit https://johnmakilya.com. However, if you would like to get an autographed copy of the book call or text John Makilya, the author, at 617-653-8386.